Re: Extended Warranty - Where to buy??
---
Please note that the Mopar offers are not "extended warranties"....they are extended service contracts. Very different animals legally.
That said, I opted for the Lifetime MaxCare contract and bought from Ziegler just prior to 12K/12mo. I have used it once for the loaner/rental benefit and now that I'm officially out of warranty based on mileage (37K after only two years), it gives me piece of mind that the most I'll be on the hook for is $100 if something goes amuck with my JGC.
__________________
2012 GC Overland Summit - Winter Chill with New Saddle interior. 5.7L HEMI V8 - Pirelli Scorpion Verde Plus "shoes" - LED fogs and DRLs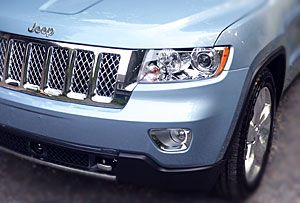 Day-job...Telecom Technical Sales
Avocations...Woodworking, Equestrian, Food, Photography