So I've moved recently from CA to CO and have the go-ahead to get some better (snow-friendly) tires from the trouble & strife.
Before I actually got my WK2 (Limited EcoDiesel w/ QL) I was really drawn to Bit50's setup (275/65/18 Duratracs on ProComp 7036 wheels). Most important for me is the offset & the more aggressive tires: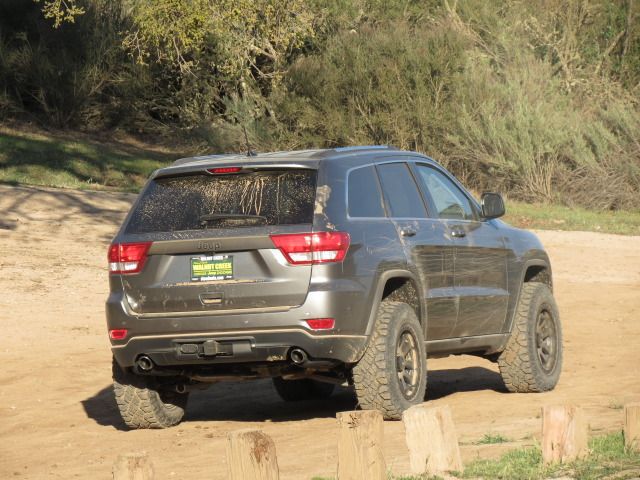 Gamez904 on Jeepforum has a similar setup w/ the 0 offset 7036's:
Now I ended up going w/ the QL instead of spring suspension partly b/c I wasn't able to convince my better half on buying the required lift kit. So that means that 275/65/18's
and
the zero offset 7036's won't happen unless a) I want tons of rub in aero mode or b) I want to dig around in the wheel wells. Nope.
So the question is: what what are my options? I definitely want the Duratracs, and know that I can fit 275/65/18's on stock wheels (
LINK
). But I want as close as zero offset as possible, which I don't think is doable.
Has anyone done similar? I've seen this build (
LINK
) with 275/65/18's and zero offset wheels on QL, but it looks too chunky in park/aero mode and I think he needed to modify the wheel arches/wells to avoid rubbing.
So do I go with stock (265/60/18) duratracs and get lower offset wheels, or can I achieve something in the middle (and what kind of offset would that be) with the 275's? What is the max (min I mean) offset with 265's and 275's? I really wish there were some visual aid I could use to assess what works best.
Tell me if I'm better off just going to a tire & wheel place and asking someone. I just figured someone around here would have had a similar experience & could share.