Re: Do all 2014 Hemi Quadra II and Quadra Lift have self leveling rear shocks?
---
If you have QL, AFAIK, you cannot change the springs...

There have been mentions of a couple of ways to "lower" with the QL system, but they do not do so by changing the springs. It's usually a linkage thing.
__________________
2012 GC Overland Summit - Winter Chill with New Saddle interior. 5.7L HEMI V8 - Pirelli Scorpion Verde Plus "shoes" - LED fogs and DRLs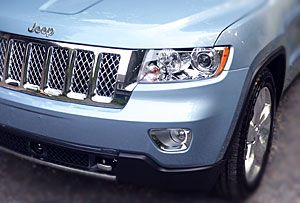 Day-job...Telecom Technical Sales
Avocations...Woodworking, Equestrian, Food, Photography