Where did you find a JGC without a suspension? LOL (Couldn't resist...)
AFAIK, for diameter, 285/50/20 is pushing the limits. I think you may be able to do 295/40/20, but may or may not need spacers. There are a bunch of threads here that talk about various tire sizes, so grab a favorite beverage and check them out. Specific tires will also usually list the required wheel width range.
__________________
2012 Grand Cherokee Overland Summit - Winter Chill with New Saddle interior. 5.7L HEMI V8 - Nitto NT421Q "shoes"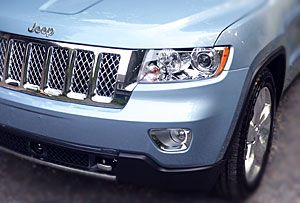 Day-job...Telecom Technical Sales
Avocations...Woodworking, Equestrian, Food