I knew about this for a while, but it would be awesome to get some of us in the area to come out to this meet. It's in Alexandria, VA right off the Fairfax County Parkway going South. It's a very clean place. No ricers or ghetto cars. A lot of Euro and Import cars. Great crowd over there. I'm heading there next Monday. A lot of Subaru's, Volkswagens, Audi's, Mustangs....etc!
Age group is like 18-30. Really good crowd!
Parking is next to the Chipotle. Cops Don't mind, but don't be too loud and NO burnouts, tire screeching, speeding, loud music, or loud revving!
It's in the Kingstowne Shopping Centre and near Kingstowne 16 (Movie Theatre)
Monday MEET!!
Location:5955 Kingstowne Towne Center
Alexandria, VA 22315
Meet: at the Chipotle
Time:7pm to whenever
Subie Crowd. There's a lot more too!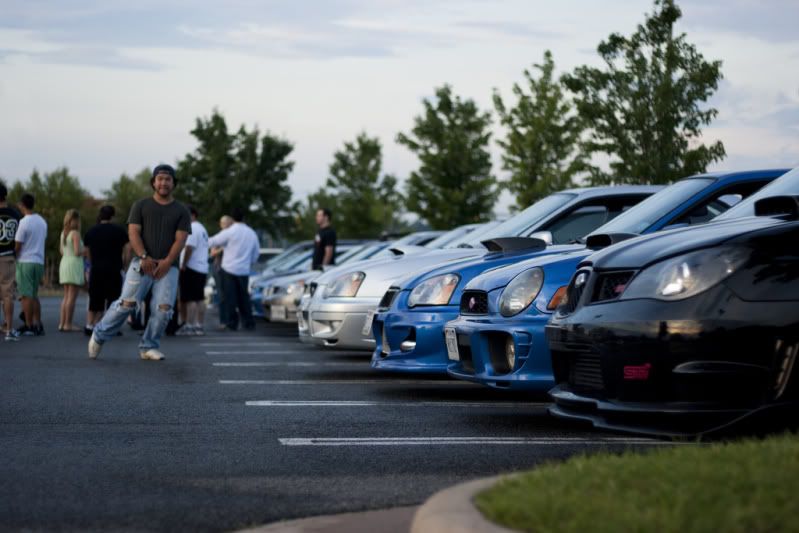 Here's a video too:

__________________