Took the Jeep out to an airport last weekend for some half mile racing. Ran against cars with 2-3x the power but I held my own ... at least from the launch. As you'll see, a couple of these cars passed me like I was standing still.
I went out there having no clue what I could run but I guessed it would be close to 130. I made 6 passes and my best was 129mph. Best 0 to 60 was 4.5 and 1/4 mile was 13.1@104. Temps were in the 60s/70s and IATs ranged from mid 70s to 125+.
1st against a GMC Sierra with 650hp - 127.91 (launch control)
2nd agasint a Challenger Hellcat with 707hp - 127.98 (launch control)
1 hour cool down
3rd against Shelby GT500 with 550hp - 129.01 (power brake)
4th against a GTR with 700hp - 126.83 (launch control)
45 minute cool down
5th against an Audi TTRS with 900hp that runs 9s(hit 188 Saturday) - 126.40 (power brake, paddle shifting, 125 IAT)
2 hour cool down
6th - 128.57 I was too busy taking this pic and botched the launch lol: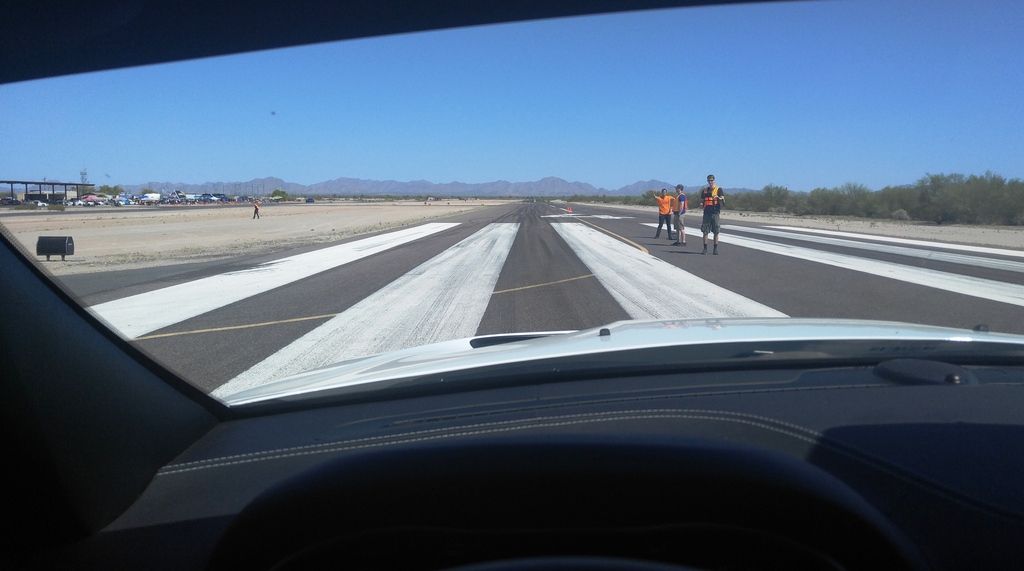 Despite making heat soaked back to back runs, I was surprised how consistent it was. The guy who puts on the event loved seeing the Jeep out there against the big boys!