I had originally planned the lightweight build around one of these puppies - the ultra rare Base Model ZJ. I've never actually seen one in person and I've found that even a lot of ZJ aficianados had never heard of them.
These were made 93 to 94 or 95 only. Some came with zero options, as in roll up windows etc. but I believe options could be ordered with it. I believe some even had the 5.2. Having a hard time finding out much about them or the options available on this model. Steel wheels, no roof rack etc.
Not sure if they ever made AC delete - wouldn't that be something!?!
Still kinda wishing I had gone this way since OBD1 emissions testing went away October 2008 in MA. That means I could have run anything from standalone to maybe even a carb, used painless wiring etc.
As it stands now the light weight will have to pass OBD2 emissions which means all systems will have to be online and "ready"
Ready means they have to have gone through enough cycles or driven enough to obtain readings - so that means you can't disco the battery to erase codes right before you go for testing.
The electric components - PCM, BCM cluster etc are tied in via twisted pair data wiring which has to stay in place to keep it all working - would you believe the PDM (Passenger Door Module) has the radio receiver for the security system? It has to remain connected if you want to disarm or open it via the keyfobs.
I will be using a Dodge Ram 5spd PCM with the 727 to eliminate the auto trans data. Will be having hemifever tune it through SCT, however I had a nice talk with SDCE and they explained that no matter what magic the SCT folks can work with our PCMs there are inherent limits in attainable performance due to the architecture of the PCM itself.
I think I've found a way around that by borrowing slightly on an idea of Daryll's (quikzj on JU SF, sfn etc) He runs a FAST, then swaps harnesses back to pass inspection.
I plan on building a standalone system INTO the wiring and using a combo of secondary sensors and and extra connectors so I can cut the standalone out of the system (while leaving it in place) by swapping or unplugging connectors. Seen my wiring? I can do it ha ha
So I'll be using SCT to get it running and passable with the big cube motor, then swapping over to standalone mode on race day (or as soon as I pull out of the inspection station w/e - ROFLz)
Was planning this around the FAST system but "flyin Ryan" aka Sleepy4.7 turned me onto iEMS3 so I'm giving that some thought too.
So, back to the Base Model ZJ: It has it's own digits in the VIN that identify it as being other than a Laredo or Limited edition.
Ever seen one?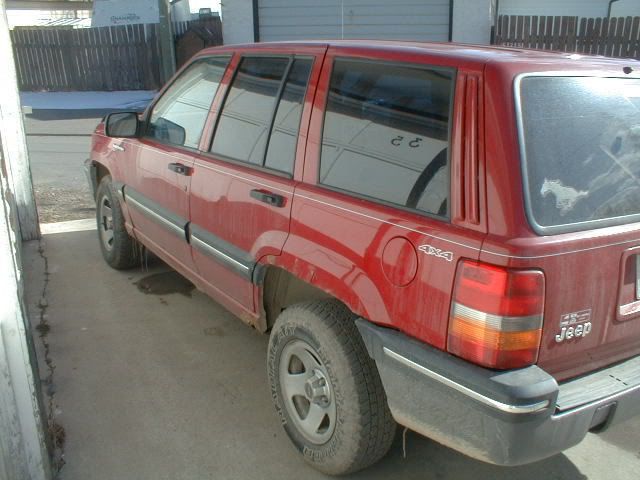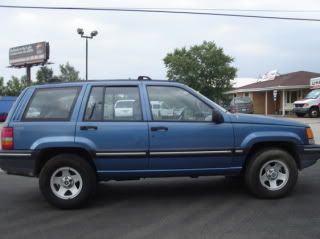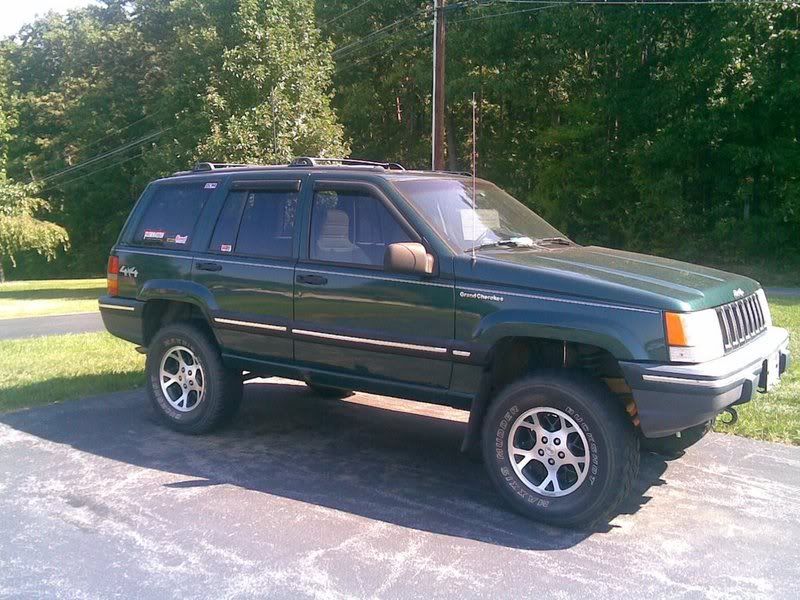 Check out the roll ups! Dig that two piece console too - although this one is a manual trans Euro model ZG. Not sure if we had the two piece or not or if it was available with auto trans either.
__________________