[QUOTE=ACEofSRT8;941631]Ok so here it is, deleted the suitcase muffler and put two smaller ones followed by a X and the Borla S axle back that already have. The valves were kept in place, and used 2.75" piping.
First, here's the stock suitcase muffler that was replaced
I first wanted to get the biggest mufflers to replace the big one but only the smallest ones were able to fit.
Then custom fasteners were built to attach the two mufflers were the big muffler used to be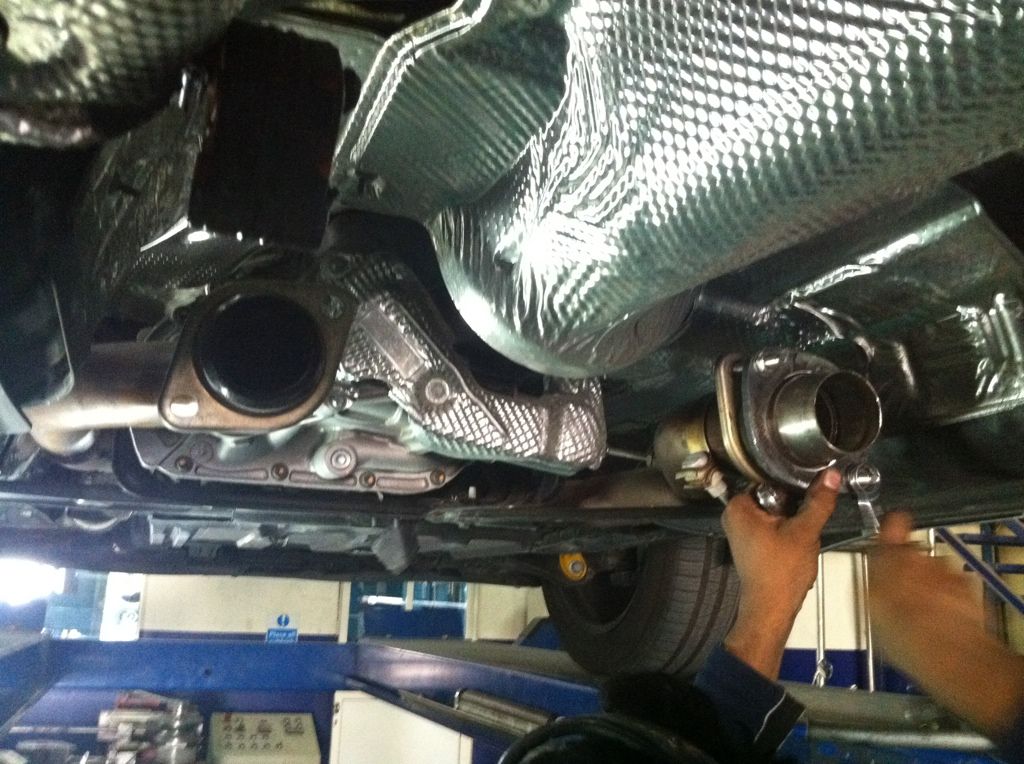 Then the X was made
Aligning the parts together
When all was aligned together they took it out to start welding everything together.
This is what the catback looks like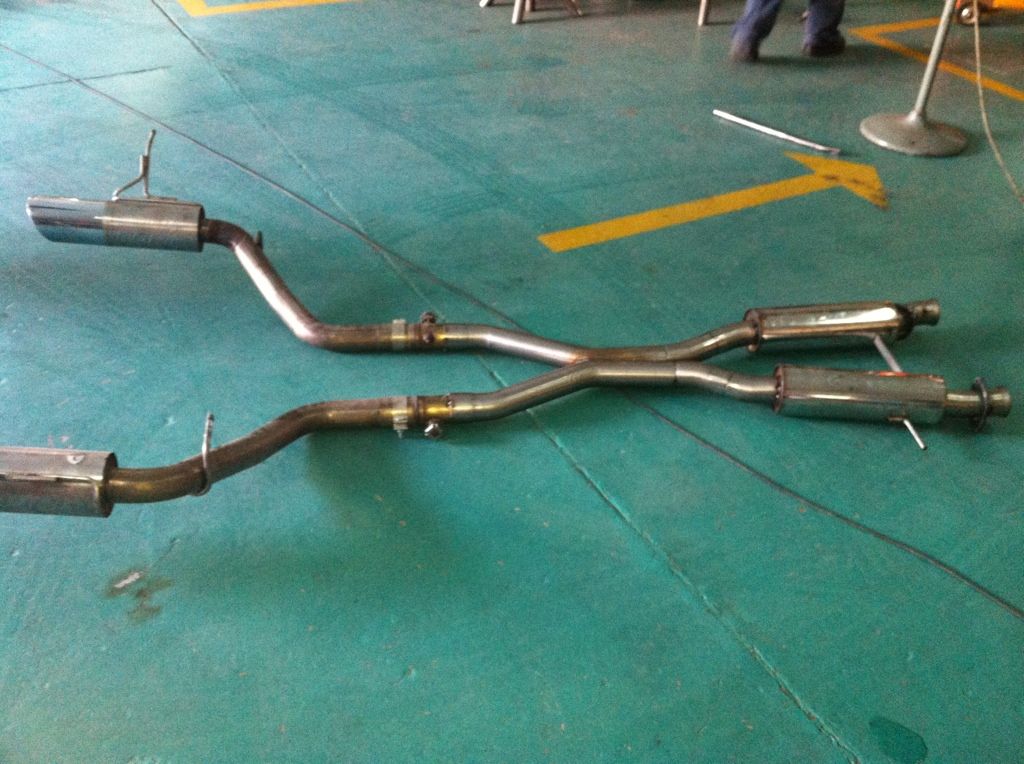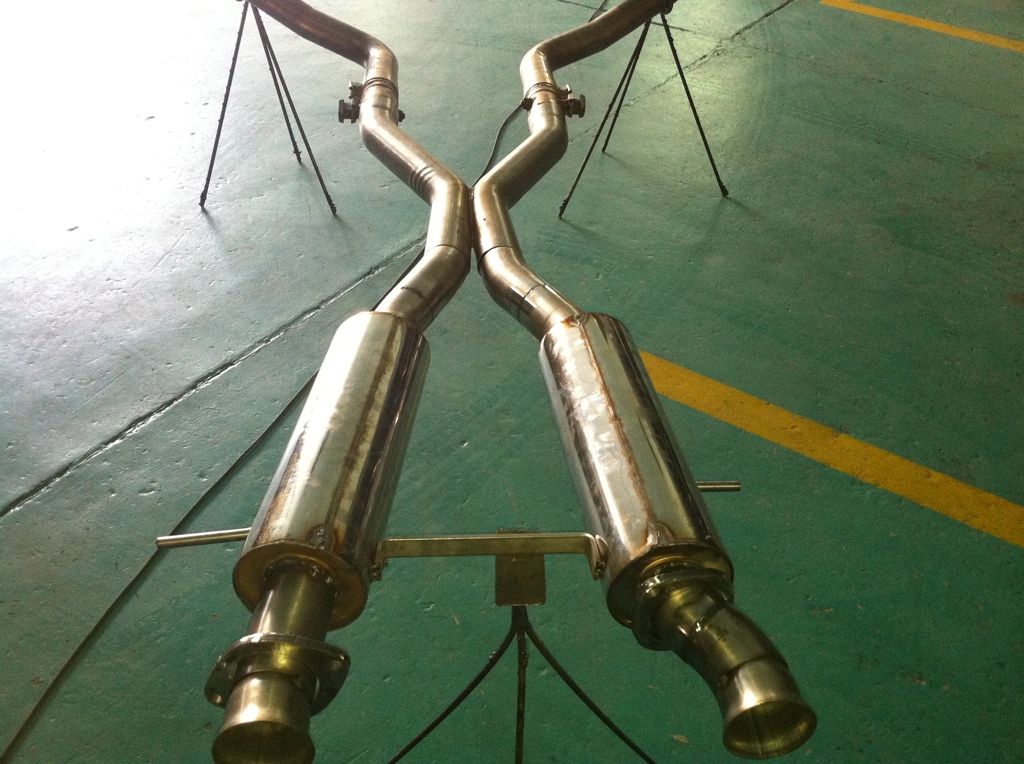 Here it is put back on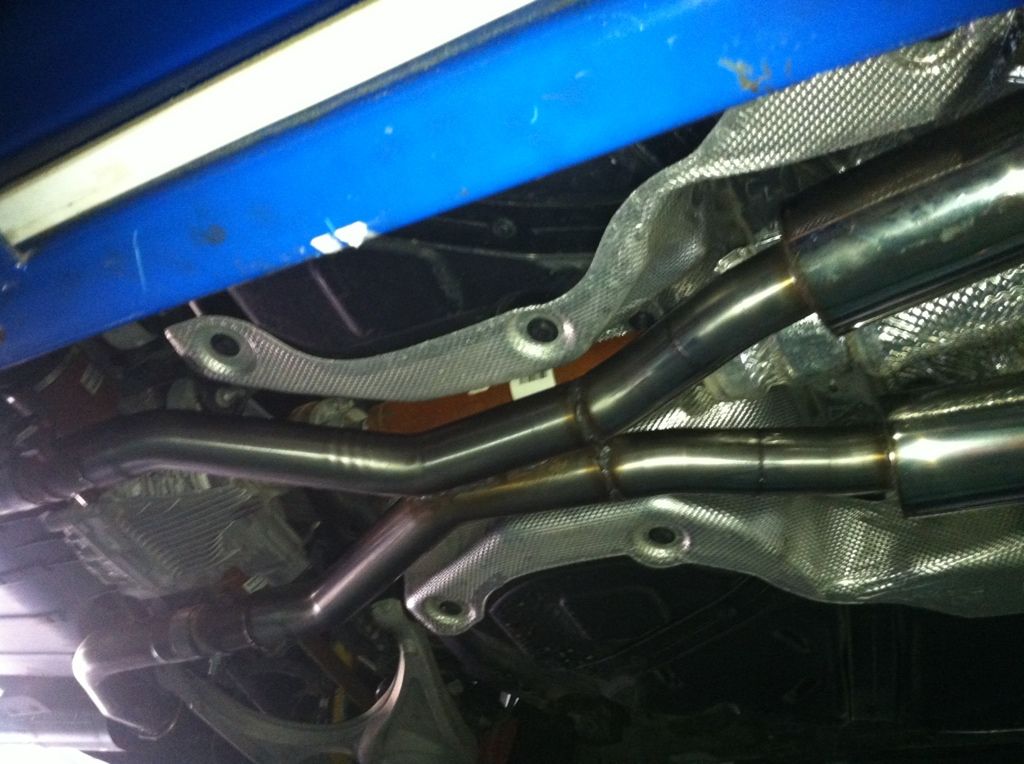 When all is done, I start the car and was happy that it didn't sound as loud as I thought it would be, it actually sounded like the ATAK but a bit louder, so I leave the place and notice that it rides smooth, and when it shifts you can hardly feel it.
BUT, I immediately noticed that I lost a bit of back pressure probably due to the X, when I lift my foot of the gas it keeps going as if i put it in neutral, and the rpm drops a bit slower than before, but will start down shifting while braking.
There's is little to no drone at any rpm, exept for when it is in a higher gear at low rpm like 1500-1800, but I already had that when I first installed the Borla S.
In sport and track mode, the jeep now likes to stay in a lower gear for longer and will immediately go a gear lower when taking turns. As far as power loss/gain is concerned, I'm not sure yet as I like to test my jeep at a certain stretch of road at specific times which I will do later tonight.
Now I can be noticed when I approach, I noticed some people walking, turn their heads to look back when I approach them on the road. It is louder but not in a bad way, kind of a louder throatier ATAK which I can get used to.
Sorry about the vid quality, and the sound is a bit different than in real life, I recommend earphones to hear the sound properly.
I will give it some time and some hard runs to see how it adapts, then might just replace the X with a H and experiment.

More updates to come the following days.

Sent from my iPad using Tapatalk HD

__________________