So in my time on JG I have received several PM's concerning AEV Pintlers due to them being visible on my Jeep in my signature, and other photos I have posted throughout the forums.
I do not mind answering all the questions I get about them, but I figured it was time to make a post for the Wheels & Tires section explaining the fitment of the Pintler wheels by American Expedition Vehicles.
AEV Pintlers
The wheels are cast aluminum, and are primered, powder-coated, and then clear-coated. These wheels only fit the WK for years 2005 - 2010, and the XK for years 2006 - 2010.
The wheels come in one size, and that is 17" x 8.5", with a +25mm offset, and 5.3" backspacing on a 5x5 bolt pattern.
The Pintlers come in Black, Silver, and Argent, but are currently only available in Argent for the WK/XK. (And have been for a long time)
You can order the Pintlers here for $209 each:
http://www.aev-conversions.com/shop/...-beadlock.html
Tire Size & Fitment
Now, without a lift I can confirm that you can run a 265/70/17 without rubbing IF you have completed the pinch-weld mod. You may experience a very slight rubbing at full turn, and they will bump your fender wells if you hit a large hole, or rough spot in the road.
The 265/70/17 is about 31.6" in diameter, and is about 7.3" wide. I believe 265 is either max, or very close to max for the 8.5" width of the AEV Pintler, so keep that in mind wheen choosing your tires.
Center Caps (Decals)
The AEV Pintlers come with a yellow center cap decal (pictured below). I have read about people losing these center cap decals, but mine are still there, and have been there for quite a while. You can re-order new center cap decals from AEV here for $6.99 each:
http://www.aev-conversions.com/shop/...go-yellow.html
I am sure that Nathan from Rebagde Design and Graphics can make any kind of decal for these wheels that you can dream up.
http://www.rebadgedesign.com/
If you prefer a molded center cap (pictured below) over a center cap decal, you can order them here for $6.99 each:
http://www.aev-conversions.com/shop/...enter-cap.html
Pinch-Weld Mod
I do not know if Scott has a problem with linking to another forum (if so let me know and i'll remove it ASAP!) but this is the best HOW TO I've seen for the pinch-weld mod.
http://www.jeepsunlimited.com/forums...d.php?t=481896
Cutting the Bolt
On my Jeep with the AEV Pintlers, and the Kelley TSR 265/70/17's I did NOT have to cut the bolt. It does not come close to it. The AEV Pintlers are the reason for this due to the offset/backspacing. For a larger tire, I do not personally know whether or not the bolt needs to be cut.
Wheel Spacers
Wheel spacers are not necessary with the AEV Pintlers at all because of the offset/backspacing.
In these photos you can see how far the Kelley TSR 265/70/17 tires stick out with the Pintlers: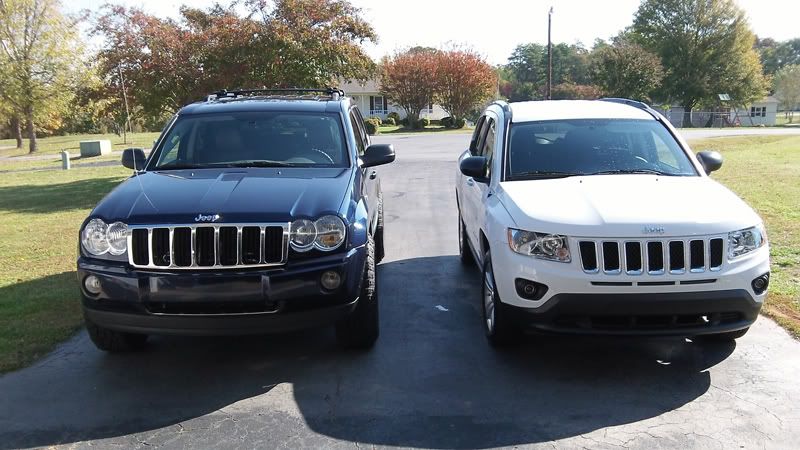 That's not a lot of information, but it answers the majority of the questions that I have received about my
AEV Pintlers.
I will add more when I have more time, and add links as well.
Perhaps someone who has the AEV Pintlers with a lift can add some information to this, and I will add it to this post.