So I am having taillight issues with my 2006.
My tail lights and 3rd break light will randomly work. Take the last couple of days.

Monday

All lights were working great

Tuesday

The 2 break lights were working but the 3rd was very dim

Wednesday/Thursday

The 3rd and the passenger lights worked as normal but the drivers side was out.

This has been going on for a while at I have replaced the bulbs ( mostly because I thought the lights were out) but I am not sure what to do. Any suggestions would be greatly appreciated.

__________________

__________________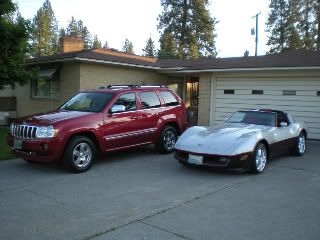 2006 Inferno Red Overland
"Spend money I don't have, on things I don't need, to impress people I don't know"
"Anyone can restore them, it takes a real man to cut one up"