From another forum I posted at
Quote:
Originally Posted by
Bdaileron
Not sure if your problem is the same as mine WAS, but here goes; the recent oil change is a hint. To remove the oil filter element, you unscrew and remove the composite filter cap, at the front, right side of the engine, the element is loosely pressed onto a center mandrel, which extends about an inch below the element. This potrusion is tapered, with an O-ring boss at the end. When I got my '08 CRD, the mandrel was broken. The tapered extension and O-ring boss wasn't there. My oil pressure light came on above 2,000 rpm, as does yours. A new oil filter cap assy fixed it. CAUTION: that light indicates low oil pressure. It's not lying to ya!
BINGO!! Can't believe the dealer did not checked this!! You would think they would check the basic things like filter the filter, right oil, etc. So disappointed!
I was about to do my oil change and this is what I found!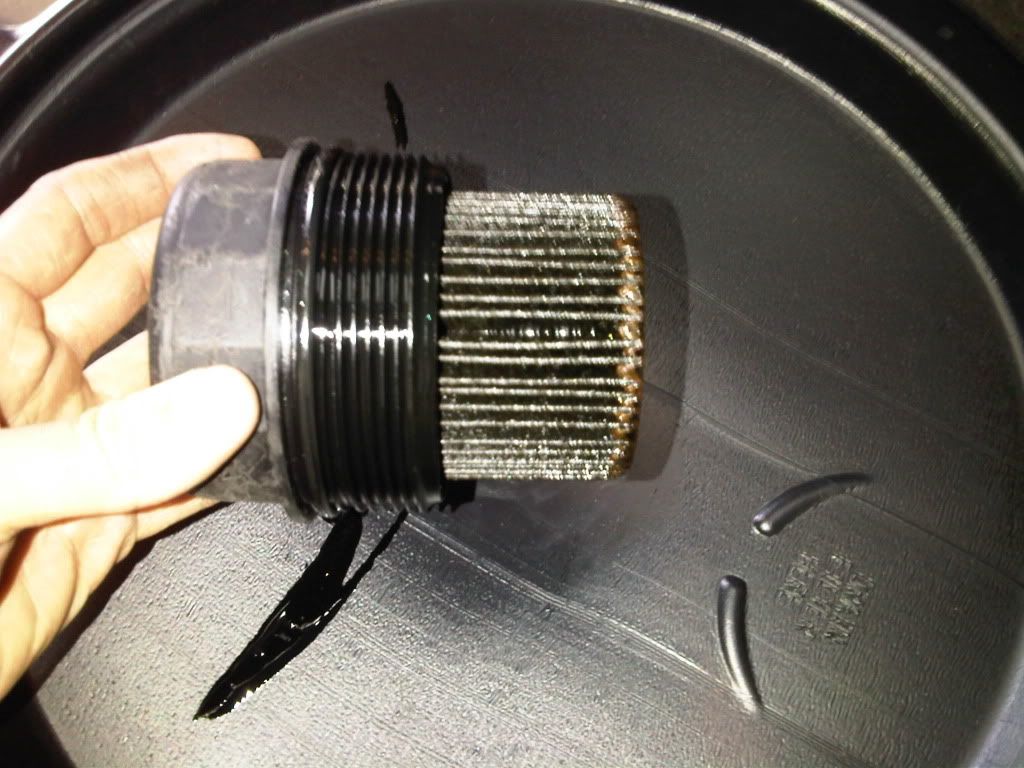 This is the new oil filter housing cap, part number 5175570AA. This fixed the light issue. No more oil pressure light coming on!