Although not needed but was wondering what size rear lca's are recommended with a OME lift? Looking at the bwoodys and this is quoted from there site but offer many lengths
" Great for guys with lifted jeeps as well, we now offer custom lengths for an additional charge. Once you lift your jeep you shorten your wheelbase which chages your pinion angle, let us correct it for you with a custom set of BWoody Lower control arms!!"
Purchase there advertised set?....or go with a custom length that they provide?
Heres a pic of there lengths.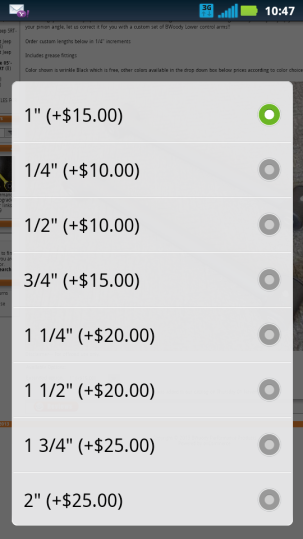 what do you guys think is sufficient for an OME lifted wk? Thanks!

__________________