Re: Startech 19" wheels tyre pressure
---
I'd go with wider tires myself....ohh wait, you said tire pressure. What do you know about pressure? lol I have hankook (275/45/20) and run them at 35 psi cold. I would do the crayon test like hemijon said first.
__________________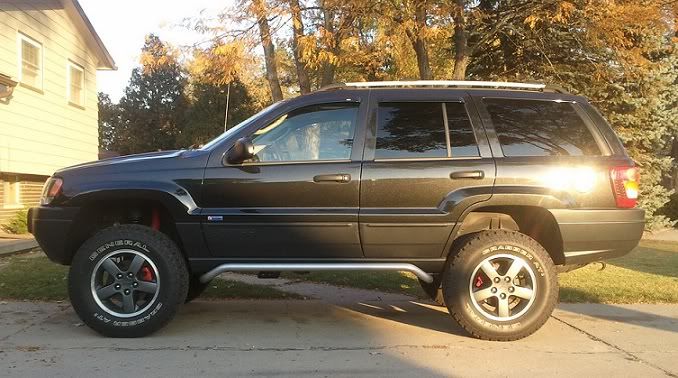 04' Freedom Edition, 4.7 H.O., flowmaster 40 exhaust, semi de-badged, superchips perfomance 91 tune, K&N 57 series FIPK,
FlyinRyan Ported TB, daystar leveling kit, 4" ZONE lift with BDS front upper control arms, Tom Woods custom front driveshaft, IROR adjustable rear A-arm, IROR rear lower control arms, Addco rear 1" sway bar, 32" Grabber AT2's.