Is this anyone on here???
---
yesterday @ about 7:30 - 7:50 pm going eastbound on the LIE, i saw a Red SRT8 with a red devil logo under the SRT8 logo. Also had projector headlights, Hids in the foglights. I was in my Mazda 6!!!
__________________
:D2003 Jeep Grand Cherokee, Viper 791xv, 3 TV's, 2 12" Alpine Type R Subs,
1000 Watt Kenwood Amp, Step Bars, Led Halo Projector Headlights, 8K HID's HeadLights, and 10k HID FogLights, TailLights,
LED Bulbs in the HeadLights and TailLights, K&N Drop in Intake, Varad White LED UnderBody Kit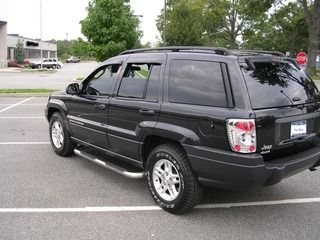 RIP 12/15/07
Sold on 6/8/11,2004 Mazda 6 Steel Gray.