First time Jeep owner here. I recently swapped a Suzuki Bandit 1200 for a í97 TJ, 4cyl, 5spd. Really, I was not intent on getting a Jeep, rather I was just looking for another project. It was just dumb luck that I stumbled upon a person with a TJ they really didnít want, who was interested in the motorcycle.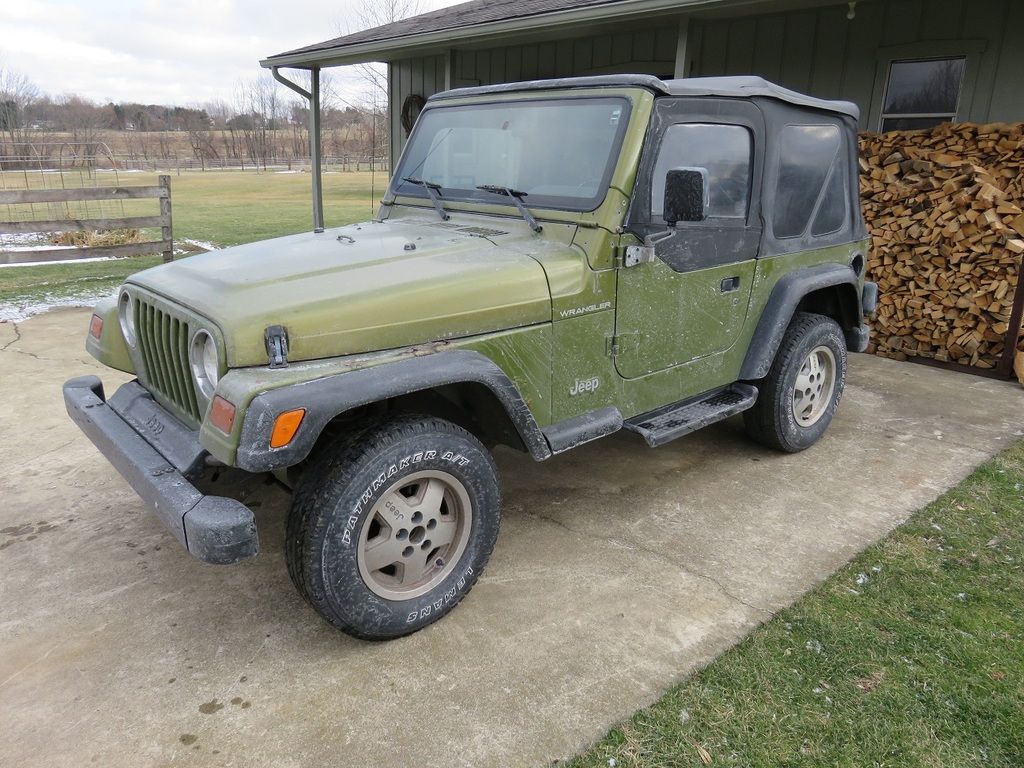 I think it was a good trade; a one of a kind GSF1200 (that I was into for about $1100) for a running, driving TJ that only needs an exhaust and new front fenders. I should add that the seller of the TJ included a pair of new, uninstalled aftermarket fenders with the Jeep. I peeked under the Jeep and so far the frame and floors look good and there are no obvious leaks. A coworker drove it and thinks the 1st and 2nd gear syncros might be past their expiration dates, but Iíll worry about that later.
My plan for the TJ might irk a few out there, but Iím going to leave the engine and suspension basically stock. The mods I plan to do are mostly aesthetic and convenience items. Regarding the suspension, at the most Iíll put in 1.75Ē coil spring lift and new shocks, and since it will eventually need new rubber, Iíll go up from 225/75R15 to 235/75R15. I may try out a set of OEM 16Ē steels off a 2007, but it depends on finding the needed wheel spacers.
The outside of the Jeep will have dents and rust fixed. The milk jugs on the bumpers will be gone soon. I plan to change the tail lights from the current school bus model to flush mount round LEDs and also put some high output white LEDs into the rear bumper as back up lights. Not sure of a plan for the license plate yet. Up front, since Iím going with round flush mounts in the rear, Iíll do the same upfront (a sort of homage to the old CJs and a nod to the JKs). Not needing two sets of front blinkers, I plan to plate over the stock turn signal openings, smooth and paint the leading edges of the new front fenders.
The interior is in great shape, albeit a bit dirty. All itís getting are better seat covers, new instrument lights (blue LEDs, just because I already have them) and some custom storage solutions. I may make a stab at building my own sound bar. (I should add that the Jeep also came with a really good Pioneer stereo).
Realistically, this Jeep will probably never see any off-roading with me at the helm. Itís just going to be a fun, light duty, open top weekend errand runner (until Iím ready for another project).