Quote:
Originally Posted by
Gunswinger
Thanks everyone great to get a hardy welcome for sure. And thanks qbnkid I learned what BB is . Thanks and I would love to see the before and after pictures. I have a new friend that owned a jeep dealership for several years. Of course he had a massive off road jeep. I am not into that even tho that would be fun. I want a rig that I can go down town as easy as up the mountain. Not to much of either. Thanks again everyone.
Your welcome sir!
When I did the BB lift I also added front and back Addco antisway bars, that made a big difference. Even thou the center of gravity was now higher it felt better and more stable taking some turns at highway speeds, overall it felt and still feels a much better ride than stock. My wife and I enjoy driving the WJ even more after we did the lift than when it was stock, we have always recommended it to others.
Here's a list of what I used for my BB lift...
- Teraflex 2" Budget Boost (with bumpstop extensions)
- RE (Rubicon Express) monotube shocks
- Kevin's rear shock sleeve kit
- JKS front swaybar disconnects (not installed yet)
And the tires I'm running...
- P265/65SR-17 Bridgestone Dueler A/T Revo
Rest of the mods I have on the WJ...
- Addco front 1.25" antisway bar
- Addco rear 1.0" antisway bar
- Kolak Performance 3" exhaust components (Magnaflow high flow cat, Flowmaster 70 series muffler, mandrel bent tailpipe)
- Magnaflow rolled edge stainless steel exhaust tip
- AIRAID CAI (Cold Air Intake)
- Superchips programmer
- The Fastman ported 68.5 mm throttle body
- Energy Red Polyurethane greaseable bar mount bushings
- 3rd Gen. projector headlights
- 6000K HIDs (lows)
- Projector fog lights
-Optima Yellow Top
- Chrome front tow hooks
- All interior lights retrofitted with pure white LEDs from V-LEDS
- OEM Nav radio with Sirius Satellite and OEM CD changer.
- Quad tail light mod (added extra bulb at the lowest non used location of the tail lights)
- MOPAR rear cargo organizer with locking door
- MOPAR painted & molded front bar
- WeatherTech molded FloorLiners
- Side window deflectors
That's all I can remember for now.
And no I'm not done yet
. I still need to redo the front tints and retrofit the rear tail light bulb with LEDs.
Sorry for the long post but I think you'll appreciate all the little thing that can be done to these jeeps that can make them more enjoyable in performance and appearance. At least it does to me
.
Here's a before and after pic with the 2 1/2" lift.
I hope that helps!
Before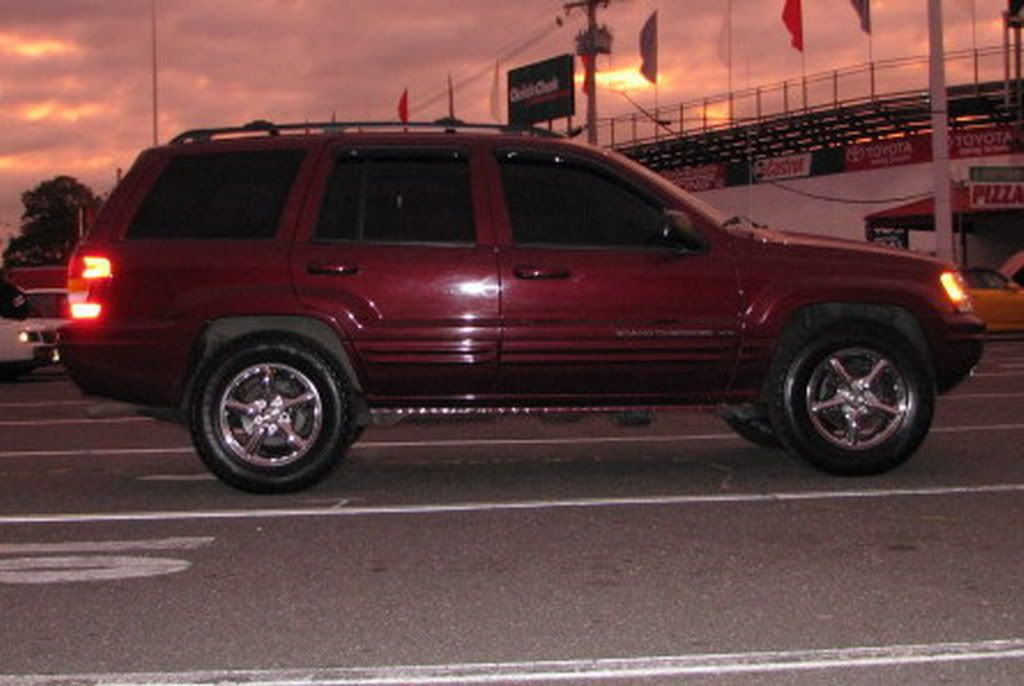 After
Here's a pic of how she currently looks with the front OEM Molded Mopar bar and my mountain bike rack.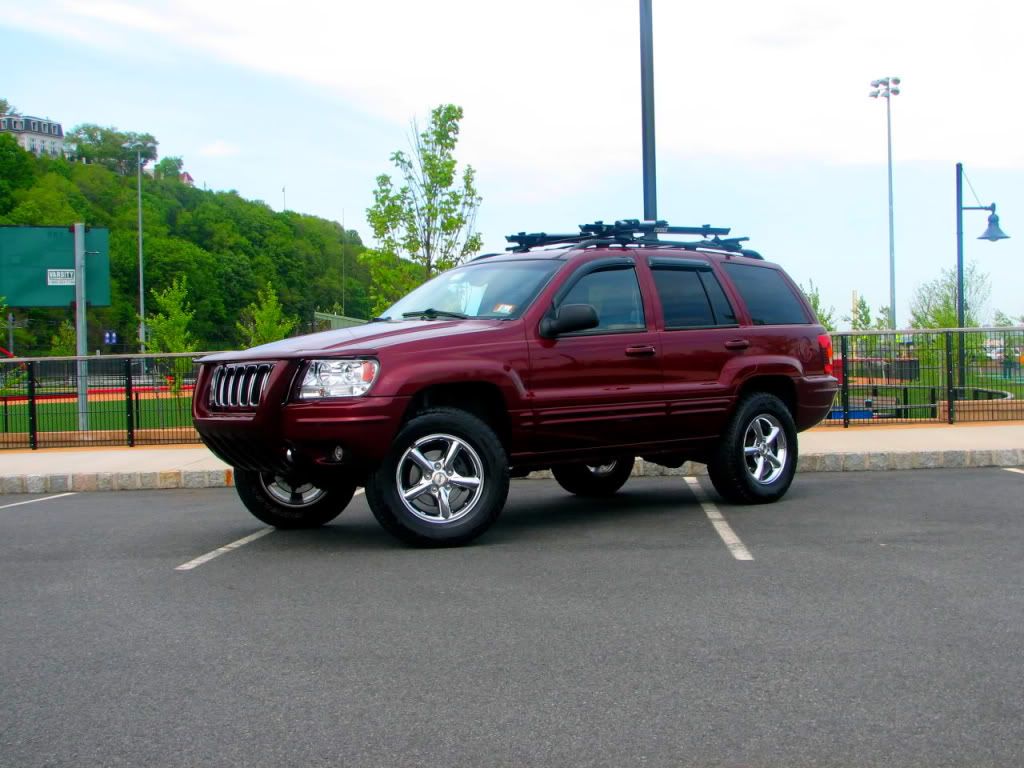 __________________