Re: Considering lifting my WJ
---
If money isn't a problem i would go with clayton's 4 or 6" long arm kit. Thats about the best you are gonna get. If you want to keep it under a $1000 get a ZONE lift. I just bought a 4" (short arm) for $700 and bought a few extra's to go with it. Build quality is excellent and rides nice for a lifted jeep. As far as drive shafts go you can't get any better than Tom Woods.
__________________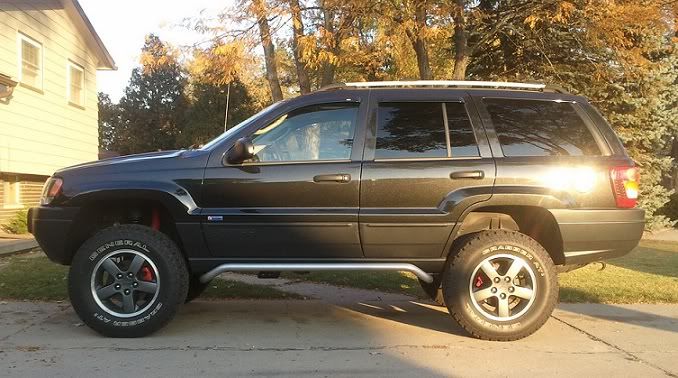 04' Freedom Edition, 4.7 H.O., flowmaster 40 exhaust, semi de-badged, superchips perfomance 91 tune, K&N 57 series FIPK,
FlyinRyan Ported TB, daystar leveling kit, 4" ZONE lift with BDS front upper control arms, Tom Woods custom front driveshaft, IROR adjustable rear A-arm, IROR rear lower control arms, Addco rear 1" sway bar, 32" Grabber AT2's.