Control Arm Mounts
---
Well, looks like cheap sheet metal strikes again. lol I somehow bent my front lower control arm mounts (unibody side). My question is.....has anybody just cut these mounts off and made their own? I know, I know, people with long arm kits are laughing at me right now. My fabricator has made them for ZJ'Ss but not WJ's and I was wondering if there is anything we should lookout for when making them. Were going with 5/16" steel plate so bending them again wont be an option. Any input is greatly appreciated!!!!!
__________________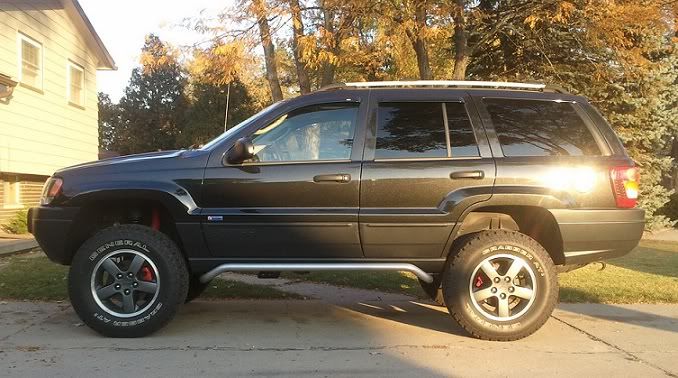 04' Freedom Edition, 4.7 H.O., flowmaster 40 exhaust, semi de-badged, superchips perfomance 91 tune, K&N 57 series FIPK,
FlyinRyan Ported TB, daystar leveling kit, 4" ZONE lift with BDS front upper control arms, Tom Woods custom front driveshaft, IROR adjustable rear A-arm, IROR rear lower control arms, Addco rear 1" sway bar, 32" Grabber AT2's.