Quote:
Originally Posted by
hound
I think a single row of LED's will fit that area better and look better but am open to options of a 2nd row if the output is that noticeable.

I am a noob when it comes to these light bars. What are good brands and ones to stay away from. Are the ebay knock offs that bad? I am fine paying more for a product if the quality is heads and tails above.

Just wondering what experiences others have had and what recommendations I can get.
I won't say anything about the HID's in the fog lights
I will say though i'm glad you didn't use some color temp that was too ricey.
I can't say anything about the width between the tow hooks... (I don't have them or shackles yet). I found this image on JF. It's a 20" according to the owner (anon155).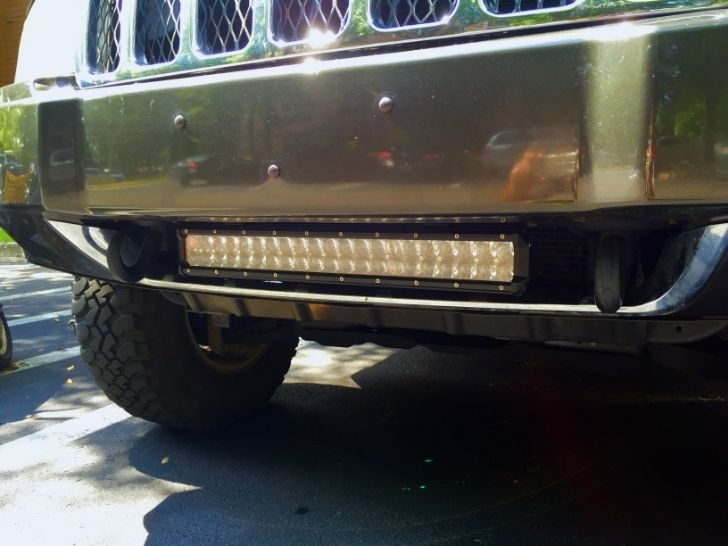 Another forum I frequent is HIDplanet.com.
One user makes & sells his own mini light bars that are pretty bright:
LINK HERE
Another member is often promoting what I assume is his business:
LINK HERE
The second one has light bars in the light bar section as well as videos showing the operation of them. I was planning to mount one in the same location that you have in mind and was looking at
THIS ONE
. It's 24" wide so I will measure before purchasing but at $150 its not a bad deal. It is white but has 2 yellow warning sections on it. I'm not sure if you'll find one that is dedicated yellow without the use of amber covers.
Doesn't seem to me like I helped much... but hopefully I did!!