Re: What radar detector do you use?
---
All I know is that my 9500xi has saved my A$$ 5+ times in the last year...not only does it let me know "activity", it also gives me a good 2-4 seconds to either downshit or let-off the gas just enough to get back down to the speed limit. I travel the 101, 5, 405 and 10 EXTENSIVELY and my passport has paid for itself 3X over. Also, with the stealth mute button, GPS, shutting off the X band and hardwiring I almost always forget it is there...untill the man is gunning then it says hello! The passport also has an auto mute function which is nice...

And FYI from my experience the passport solo S2 is crap...I bought one for my Mom's Audi S4 for Xmas a couple years ago and that thing was a glorified paper-weight! Maybe they improved the cordless tech but I would not go that route IMHO
__________________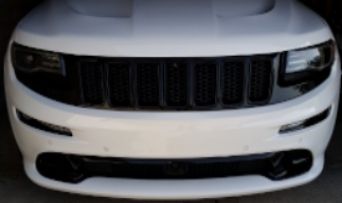 2014 WK2 SRT aka
"
Jack
"
aFe Pro Dry-S, Corsa Cat-back, BT Goodies, Full LED's, Tint and mostly blacked-out
2008 WK 5.7L Limited aka "
Jill
" (Sold)