Re: Where is Easy Entry/Exit Seat Setting?
---
Looking at the 5th version of the owners manual PDF version, it should be on page 351
"Engine Off Options
After pressing the Engine Off Options soft-key the following settings will be available."
But it's not listed, here is the screen shot for it.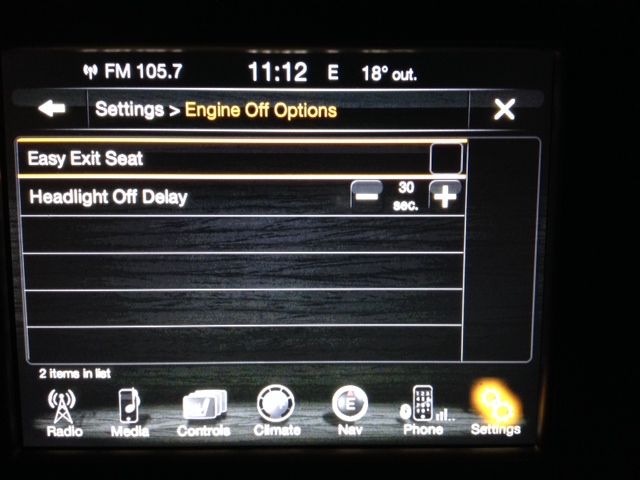 __________________



__________________

I'm just want it for the "shorter headlamps".

MY14 GC Limited, 3.0 CRD, Lux II, Granite Crystal, 18" Wheels, Tubular Side Steps.

Could I get my avatar much larger?

Ordered: July 7 2013 Delivered Nov 25th