in my jeep, i removed the rear pass side panel.
my FACTORY sirius box was hanging on the side under or just behind the third window.
we mounted my new sirius box right next to the old one.
removed the factory antenna wire from the FACTORY BOX and placed that same wire right into the SCC1 new sirius box. then i sed zip ties to attach that sirius box as far fwd as possible.
then i had to run the 8 pin cable to the front. it runs along the rear door opening, then along the front door. about half way between the dash and the rear of the front door opening, i can see the cable head off in a diagaonl direction towards the left side of the center stack. I know we removed the glove box and the Pioneer interface is somewhere back there.
here is the pic under the rear door.
this is the supplied cable that goes from the sirius box to the Pioneer interface.
here are 2 from the front door.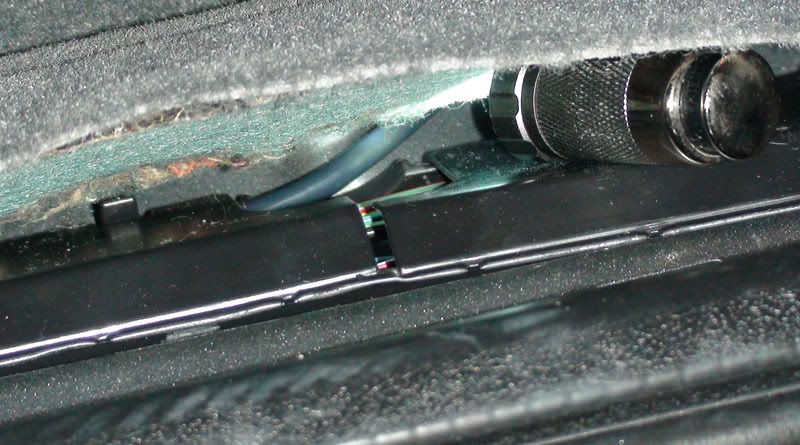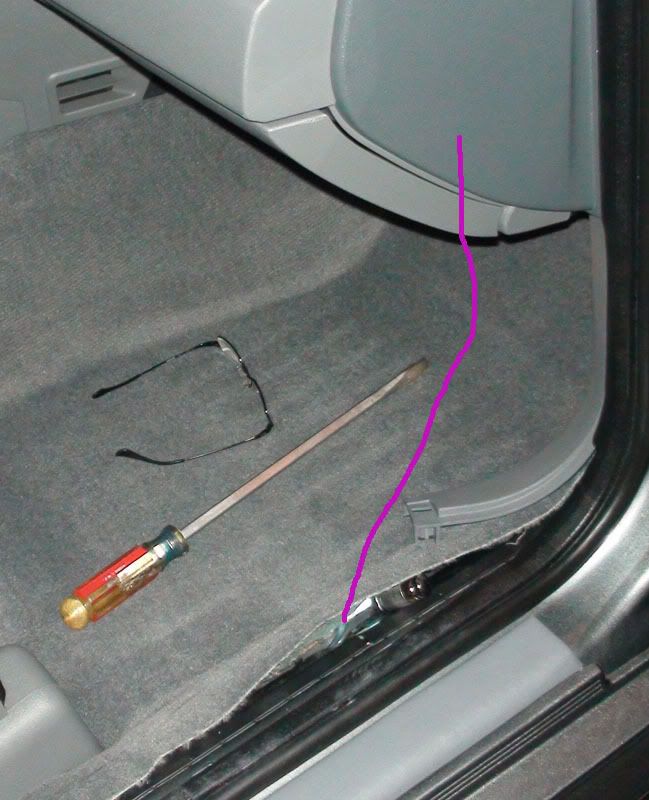 just behind my little light I can see the cable veer off under the light and head to the dash. sort of appears its headed towards the left front side of the passenger area.

__________________