Well just 1 room of it for now anyway, lol.
While I was on vacation last month Steve and his younger brother came in and redid our inventory room. It looks 100% better now, lol. We are still working on our shop room and our shipping room. Once we finish those I'll snap some pics and post them too.
The LED HALO inventory side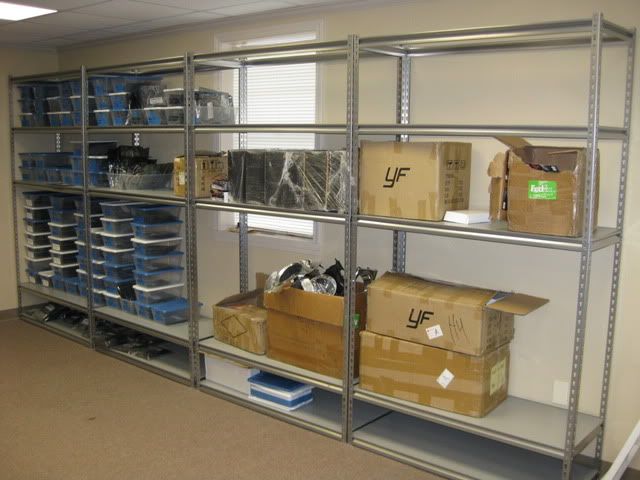 The middle (This was made for SEMA last year)
The HID side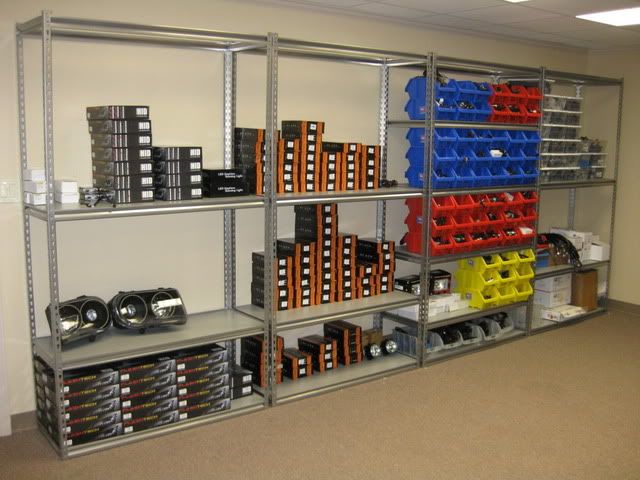 A little test box our tech made one day. It has a power supply and a Voltage Regulator inside of it.