jcarone, thanks for confirming I wasn't crazy.
Well...at least that I was remembering something correctly.
I'm not surprised at the MY13 interior as they likely cobbled this together from what was available to build the concept. If they did release it, it would most certainly be based on the current model year so it fits into production well.
Oh, that orange....
__________________
2012 GC Overland Summit - Winter Chill with New Saddle interior. 5.7L HEMI V8 - Pirelli Scorpion Verde Plus "shoes" - LED fogs and DRLs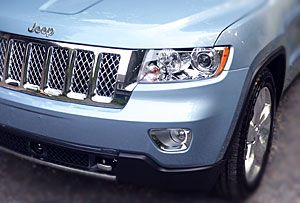 Day-job...Telecom Technical Sales
Avocations...Woodworking, Equestrian, Food, Photography