Re: Does MDS save fuel?
---
Yes, I do believe that MDS saves fuel on the highway or during other light-foot driving conditions.

Tow-haul insures that all power is available at all times for this heavier duty purpose...it's not limited to MDS, either...drive train is also affected. You are correct that the V8 generates more torque at higher RPM so for towing, you have less variability in performance when you adjust shifting to keep more even power available. I definitely notice a difference with it engaged when I have my horses in the trailer...which is at about 5500 lbs total trailer + load.
__________________
2012 GC Overland Summit - Winter Chill with New Saddle interior. 5.7L HEMI V8 - Pirelli Scorpion Verde Plus "shoes" - LED fogs and DRLs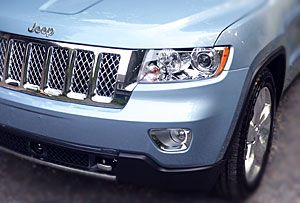 Day-job...Telecom Technical Sales
Avocations...Woodworking, Equestrian, Food, Photography