2011 JGC, 5.7L
I'm having the extended crank on a cold engine, with push button and remote. Ambient temps at 65-80F day and night.
It used to only happen once a week or so, but now it's every morning.
I'm 2 months out of warranty so I decided not to pay the dealership $1500 and wait 2 months for parts to bypass the fuel pump relay. Instead I'm sending my TIPM to Allen at ARspeedometer in Tulsa, OK.
I looked around for a how to on taking the TIPM out in order to mail it to him, but didn't find anything. So I've attached a few pics to show in case anyone is considering this route or one similar.
Before beginning under the hood, disconnect the negative terminal from battery with a 10mm socket.
1) Remove the fuse panel cover to give a little more working room
2) Push this tab (see below) and lift the silver piece with the 4 black plugs up and out of the way a bit.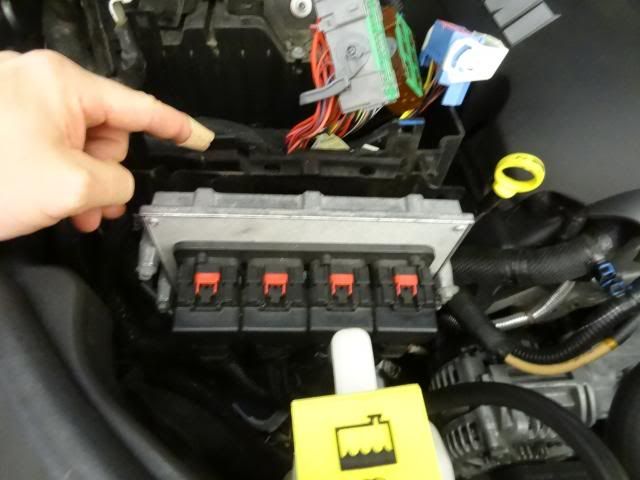 3) Remove the 13mm nut from the power supply on the left hand side. Push the 4 tabs at the top corners of the fuse box to release the fuse box, and pull up while doing so. Go slowly, and the fuse box should just lift up. You'll see the harnesses that connect below the box also lifting up, don't panic, this is normal.
4) This is how it looks when the fuse box clears the encasement (see below)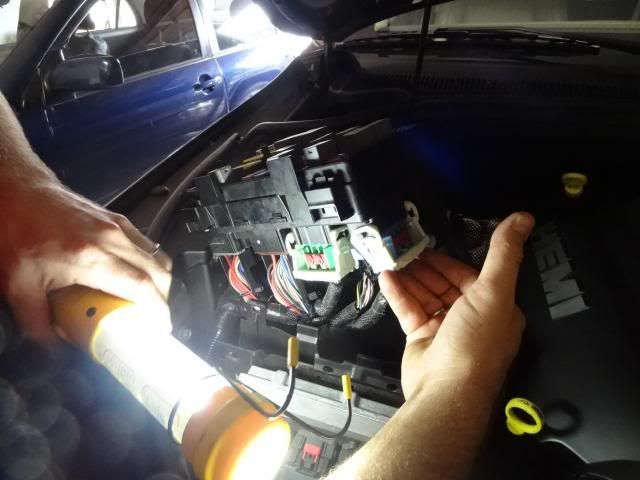 5) Take lots of pictures of the connections on the underside of the fuse box for future reference if you need it.
6) Begin removing the plugs from the bottom of the TIPM by unlocking the retainer arms. As you pull the arms from locked to unlocked, the plug will also pull out. Go slow and easy. (see below)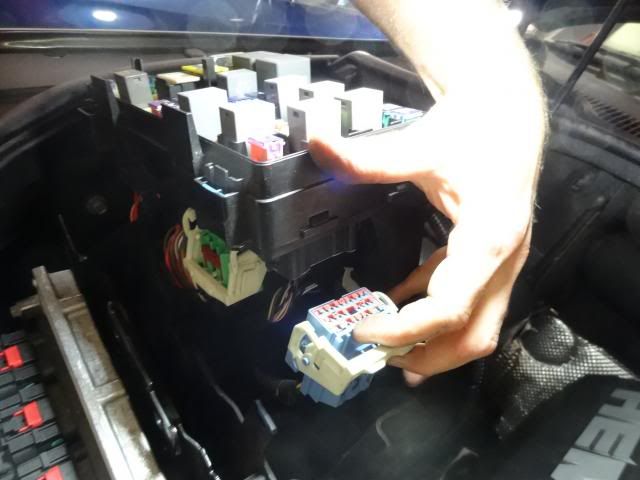 7) Continue this with remaining plugs.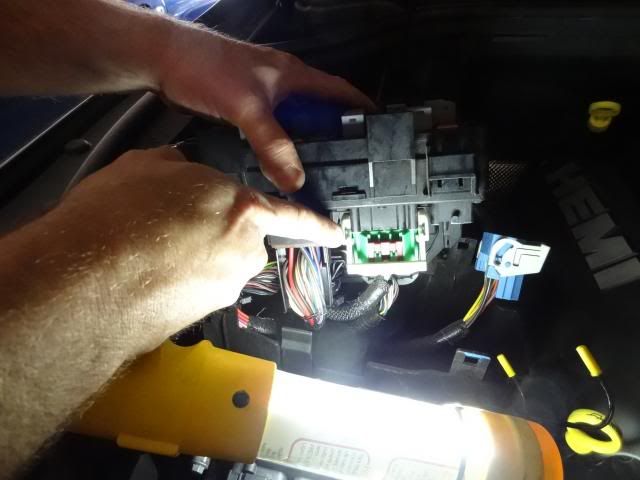 8) I chose to reattach the fuse panel cover and ship it intact. This is how the TIPM looks out of the vehicle. The plugs as well as the slots on the TIPM are color coded (see below).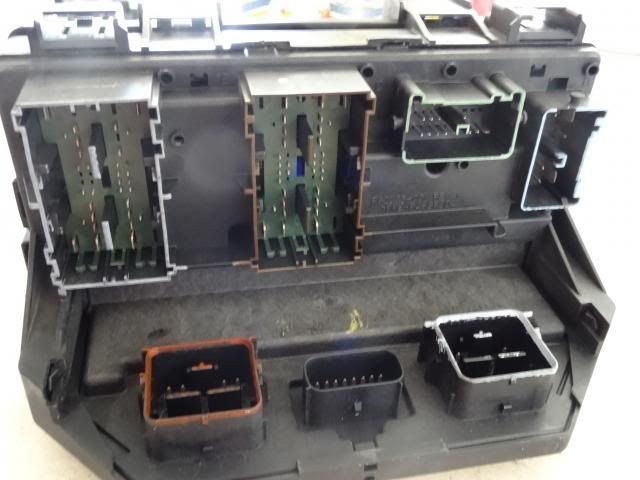 Allen charges $285 and includes return shipping, and has a 1 day turn time. 2 day mail from Hawaii with insurance was $50, so I'm all in for $335. I'll repost after I get it back and installed and if it fixed the problem.