I recently posted for the first time in the welcome section a few days ago; where I said I would do somewhat of a build thread. Ive been in possession of the Jeep for about four weeks now and Im enjoying it a lot but want to make it my style. On the second day of bringing her home I ordered a set of Nerf running boards. I finally put them on last weekend which was a pretty straight forward install minus the fact that I kept dropping nuts and washers. Luckily I had my pops help me so we each took a side. I did a lot of screaming while he had a few cigarettes! We got her done though! Last week I also ordered a set of wheels and tires that came in today and let me tell you how I keep giggling like a little kid finding a nudie mag! lol I stood at the shop for about half an hour before I got in and left! I love it!!! Now on to the pics!
These are a few of the dealer pics just before they plated her up.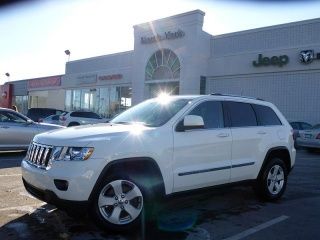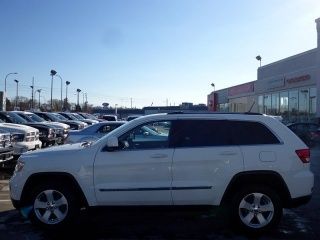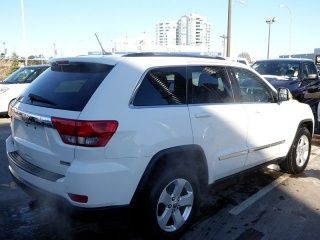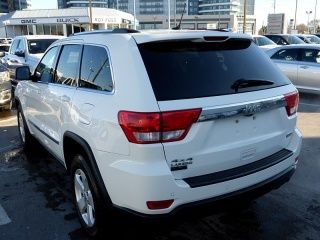 Now here she is cleaned up with the running boards, wheels and tires.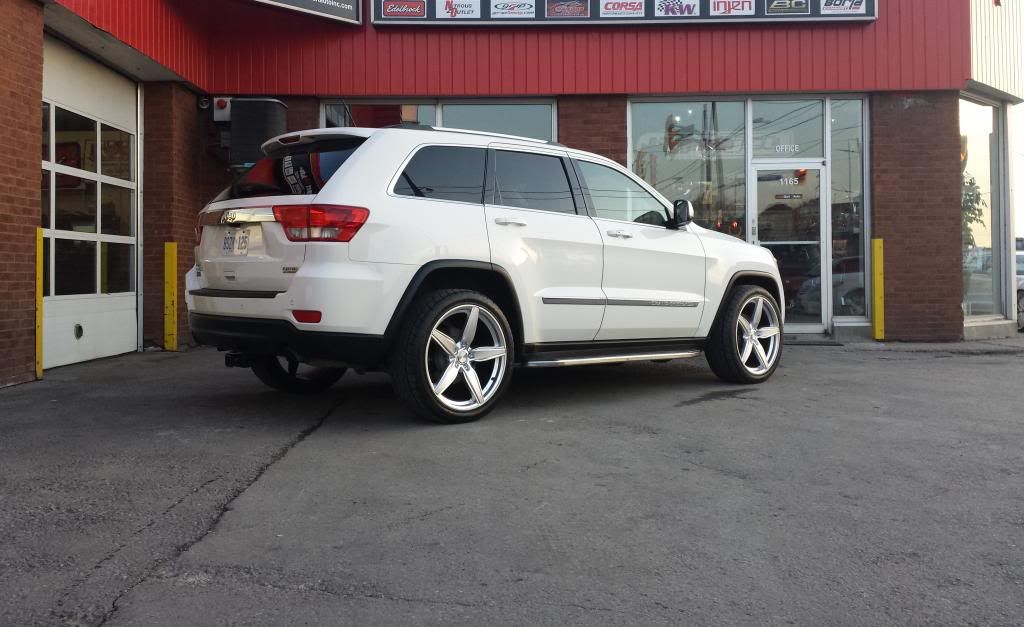 So the next few pics are to show how flush the wheels are to the fender and the running boards even though most of you are familiar with them already. The wheels were custom offset and custom drilled for our hard to find bolt pattern. The wheels are pretty much a blank with no bolt holes drilled until ordered to specs. I dont remember the offset because after seeing the shop beasts these guys have; I trusted their judgement! They were bang on! Wheels are 20x9 all around with 265/40/22. I planned on lowering it at the same time to have the look complete but Im debating between doing it or putting the money into upgrading the stereo.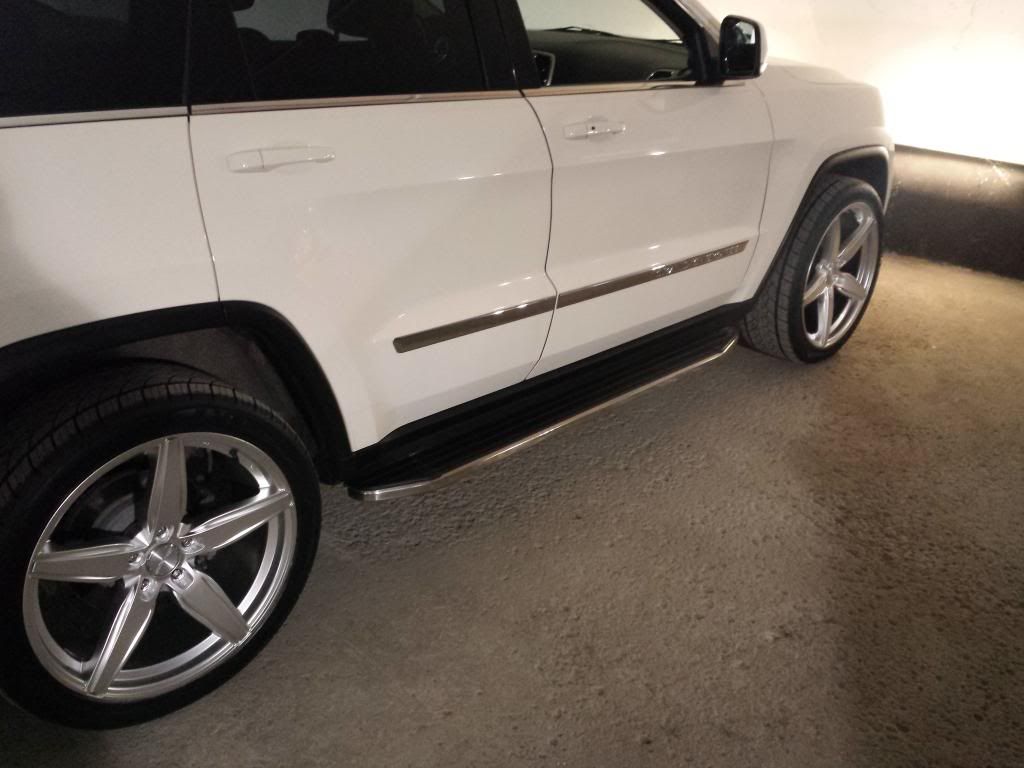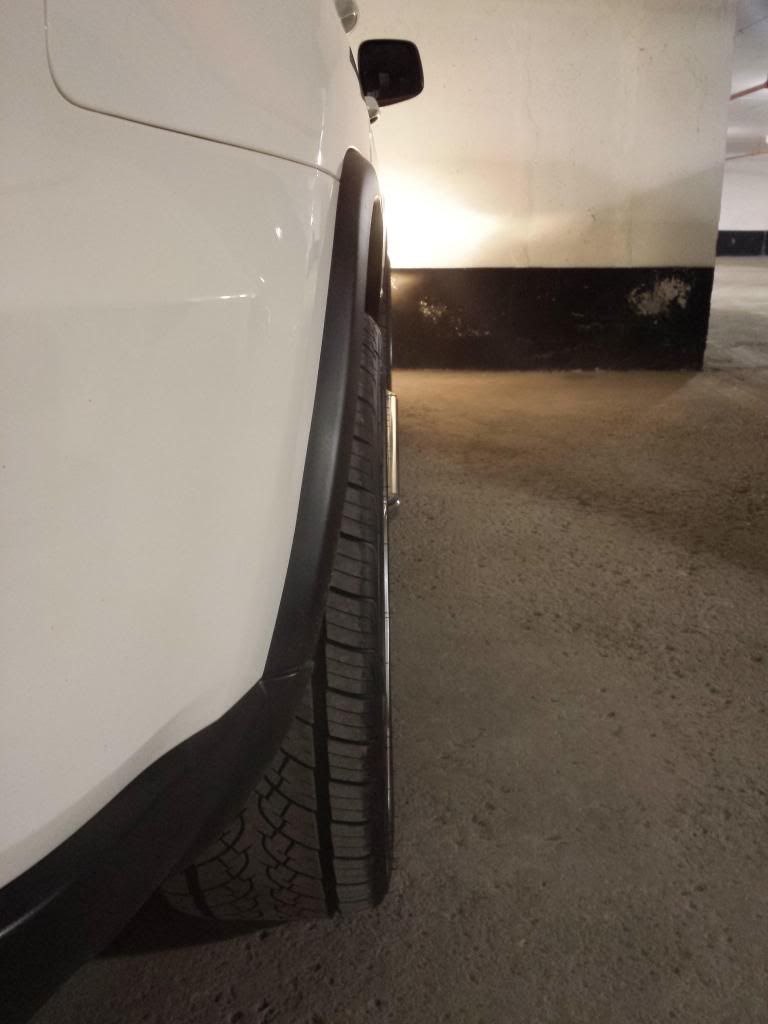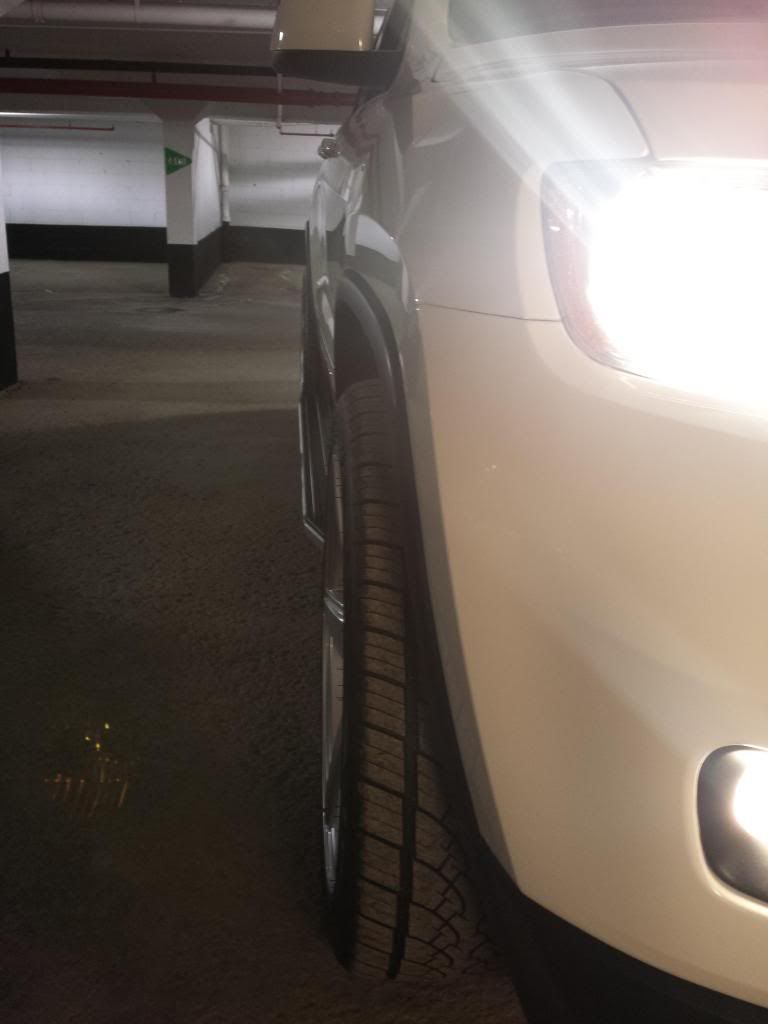 I love the look! It almost has the stance of the higher end model BMW X5/X6's with those chunky tires without going to a 10" wide tire and getting a sloppy ride. And tires are much better on the wallet!
Only other thing Ive done is put in led license plate bulbs. I also have led bulbs for the reverse lights but havent put them in yet. One thing Im waiting to come in the mail is a shorty antenna. I cant stand the stock one looking like morning wood or something! An appointement has been set to get the front windows tinted but my schedule may not allow it for now. Either way Ill be sure to post anything new that goes on. Cheers.