Re: What would be a mid size 14 summit?
---
When you get down to it, when you compare the current versions of many mid-sized SUVs...JGC, Exploder, Highlander, Pathfinder, yada-yada...they are all very similar in size. And many of them share the more difficult "rear vision" that comes with today's more aerodynamic body designs that help with fuel economy. (many non-SUVs are similar)

__________________



__________________

2012 Grand Cherokee Overland Summit - Winter Chill with New Saddle interior. 5.7L HEMI V8 - Nitto NT421Q "shoes"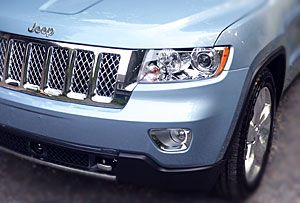 Day-job...Telecom Technical Sales
Avocations...Woodworking, Equestrian, Food