I've had great luck with Zaino on my Black GT500, and I took advantage of the very warm weather last weekend to detail my wife's 14 GC.
I washed with Zaino wash (virgin paint so no need to strip with Dawn), no bonded surface contaminants, so no clay was needed.
One coat of Z-AIO, followed by a coat of Z-2 Pro. Allowed to cure over night. Then I tried their apply and walk away Z-CS, and it worked very nicely. I finished up with Z-6 detailer, to work any uneven areas, and it came out real nice.
Of course it rained on the GC last night, and it was a drizzle type of rain, and when approaching the car under the street lights, it appeared to be "frosted".
Here is a close up of the "beading".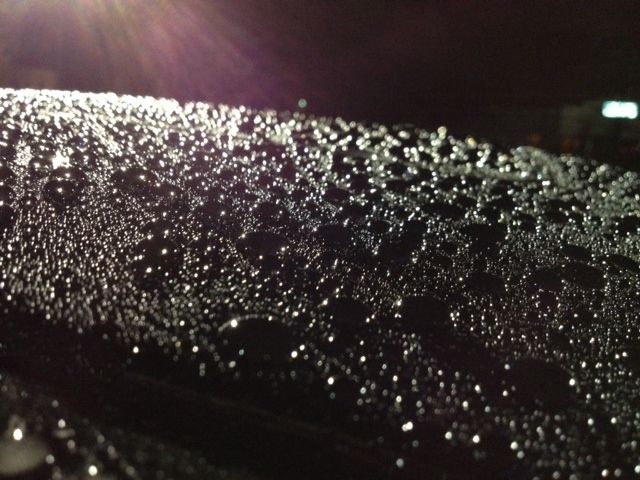 __________________