Well it took me all day Saturday but I got my rusted front fender "repaired" and looking good as new! It was a fun process for me believe it or not and the reward at the end was even better!
This is where is all started.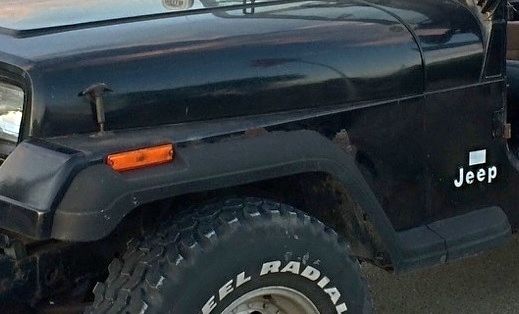 After grinding and chiseling away I found a much larger hole than originally expected.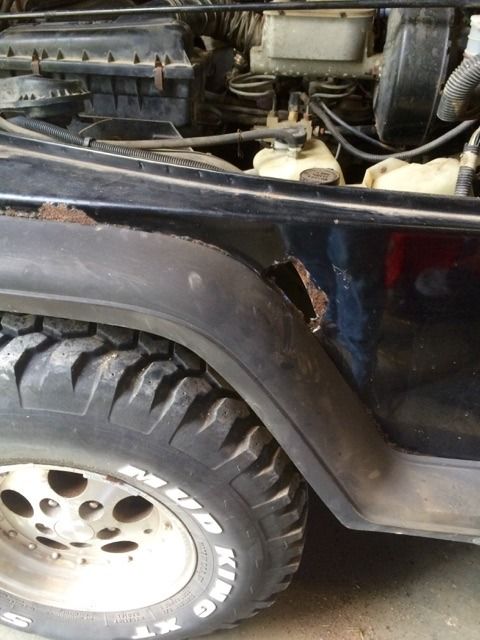 At this point I used a compound called Conquest that is a rust converter over all the rusted spots on the fender.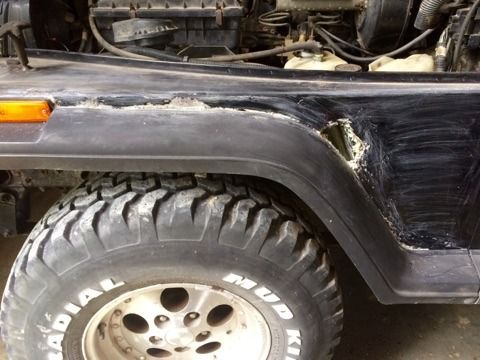 Before I began putting the Bondo Body Filler in, I put in a wire mesh backing to act as a support on the inside of the hole and also to help protect the patch better
After working in the Body Filler to the biggest part of it, I used a piece of plastic bag to cover the hole and patch to make it much easier to form the patch to how I wanted it and to help keep it in place!
Once the patch hardened enough I removed the plastic and sanded down the high spots and got it smoothed out to find the places that still needed filler.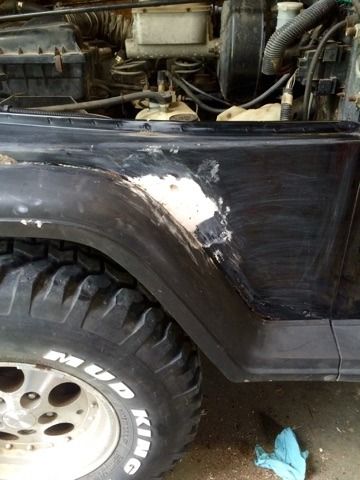 After getting it all filled, I continued up and down the fender filling all spots that were rusted out. I could have filled better had I removed the fender flare but I didn't lol
Once I got everything feathered in to where you could see or feel uneven edges, I put on three coats of primer on, wet-sanding between each coat.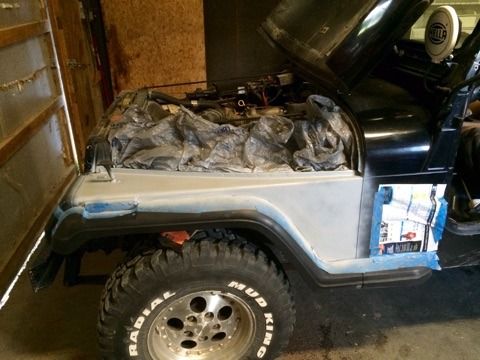 My first coat of my black sprayed on nicely using just a light coat as my first coat.
My final coat was put on much heavier than the first and it dried very well and looked pretty good to me.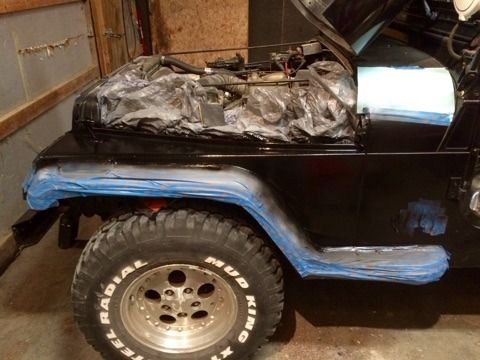 I am very happy with the way this turned out. This was my first "major" body repair job that I have done and I went into after watching some YouTube videos (Yeah I'm the YouTube mechanic). It was a much easier job than I ever expected. It was just tedious and time consuming. But I'd do it again just for the fun! This
IS NOT
a professional job by any means but it is a heck of a lot better than looking at the faded rusty fender that was there before!