Windshield LEDs + Switch Pod
---
So today was all about wiring. Earlier in the week I spent some time on Amazon and ended up ordering the following:
4" 20W Philips LED Spot Lights by Auxbeam $30
Lower windshield Light Mounts by "Opar" $20
4 rocker switches by CH4x4 $70
Left Side A-Pillar 4 Switch Pod by Rugged Ridge $25
3" 18W Cree LED Flood Flush Mount lights (not yet installed) $26
Here is the play by play and results:
Last night I installed the switches in the pod and built my wiring harness. During the course of the week, I sanded, primed, and painted my lights and mounts with Mopar rattle can color-matched black, cleared, and cleared. Today I got to install it.
The switches have two bulbs in them. One as an indication that the accessory is "on" and another that comes on with your dash lights if you wire it that way.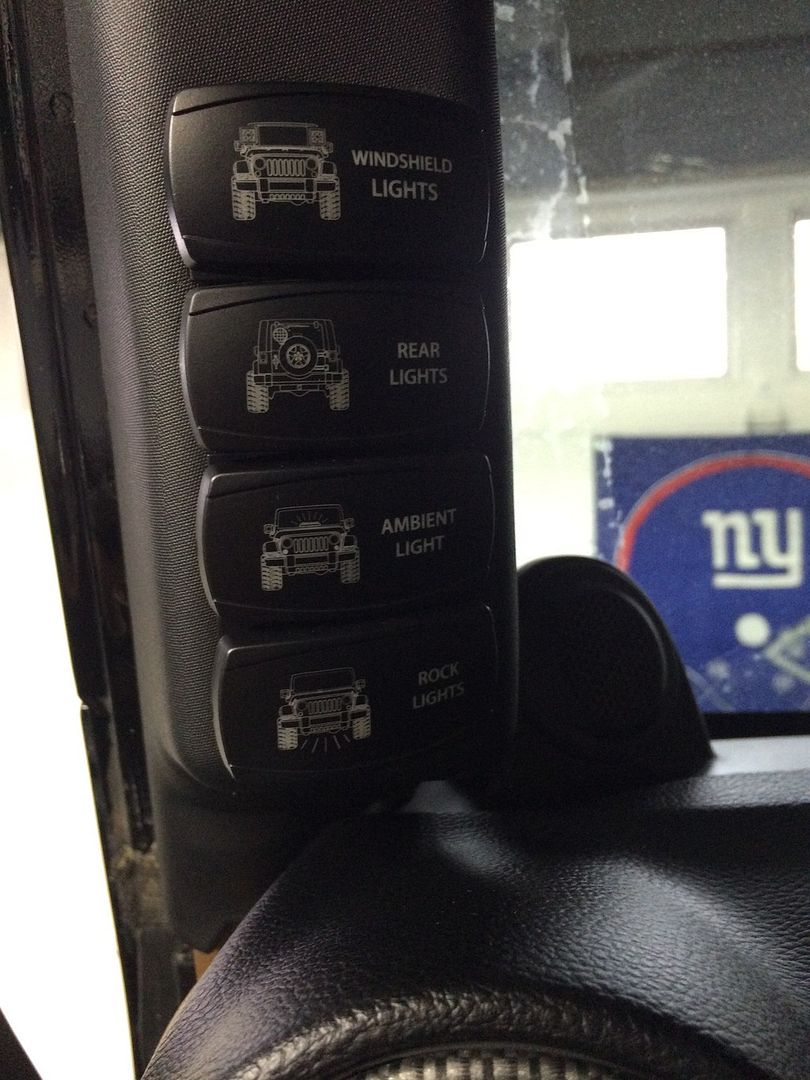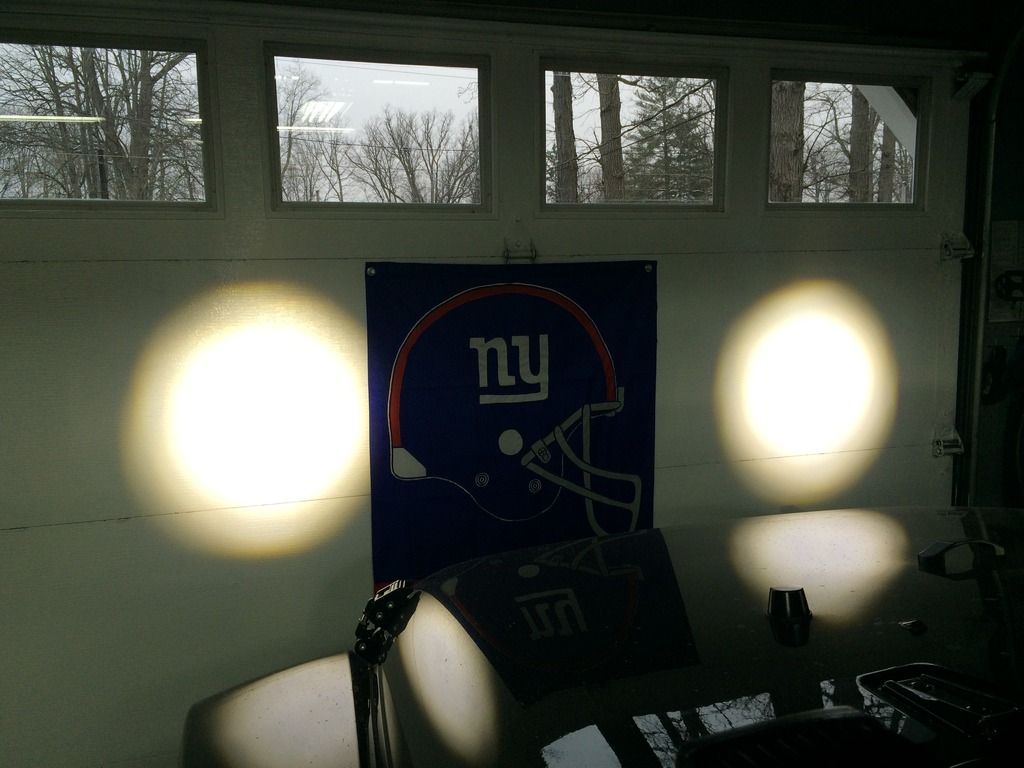 This last pic is taken with the garage lights on, during the day. The light coming out of these little pods is intense. Very pleased for a $30 pair of lights. Can't wait to get the rear lights installed. They will be flush mounted into the rear bumper on either side of the spare tire indentation.
__________________
Tony-13 JKU Sahara, Black. LED white fender lights & signals, JW Speaker LED heads and fogs and tails, LED windshield and rear bumper lights, retrofit Homelink GD opener, LED interior lighting, shorty antenna, weathertech liners, Drake gas filler. 67 Designs phone mount, Rugged Ridge hood catches, dead pedal, ventshades, rampage windshield tie down & stops, solid stainless lugs, 20% front tint, sill guards, FMF spare delete kit, OffRoadHeros cargo top, K&N FIPK intake, Smittybilt Molle roll bar covers, and lots of carbon fiber hydrographics. ToDo list: programmer, exhaust, and a bunch of other stuff.
15 Cherokee KL Latitude Edition with cold weather package. Bone stock.
PAST JEEPS : 99 TJ Sport, 98 XJ Sport, 04 WJ Limited, 06 WK Laredo, 09 KK Liberty
[SIGPIC][/SIGPIC]