I just noticed this a couple days ago and was able to capture a quick video of it earlier on my iPhone 5.
This *only* pertains to when the vehicle light selector is in this position: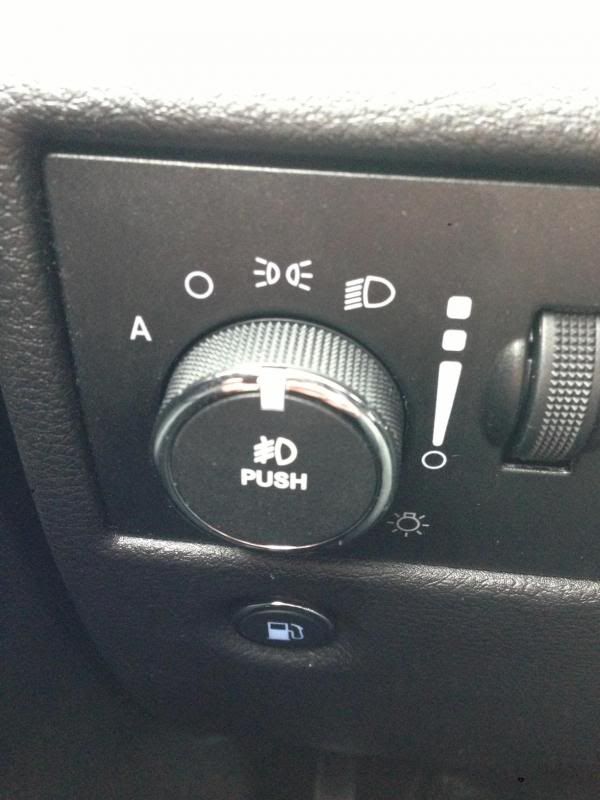 (for those that don't know - this position will only display your LED running lamps, regardless of anything else)
When in Park, the LEDs are somewhat dull (this is normal). When you move into Drive, the LEDs brighten up quite a bit (this is also normal). However, when going from Drive to Park sometimes, the driver's side LED just turns off completely. This happens a couple times in this video, check it out:
<iframe src="http://www.youtube.com/embed/FvSaU95SlHI" allowfullscreen="" frameborder="0" height="315" width="420"></iframe>
You'll need to go full-screen to really see what's going on. The actual HID headlamps are not coming on anywhere in this video - it's *only* the LED running lamps that you are seeing (dim or fully lit).
Sooooo ... those of you with '14 Limited w/ LuxII, Overlands, or Summits - can you please check this out on your Jeep? I'd like to know if I'm alone on this. I don't consider it to be a huge deal, just a possible flaw? It seems to be completely random.
Thanks!
Cope