Discussion Starter
•
#1
•
Morning everyone. I want to upgrade the 3.5" dash speaker in my 2020 GC limited in advance of replacing the door speakers with Infinity Kappa 90cx. I know, I know...most people replace the center
after
the door speakers (if at all), but I have some time this weekend and minimal competence to give this a shot on my own.
With that said, does anyone have information about the stock center speaker, such as sensitivity or frequency range that could help me decide on a replacement? I attached two photos of the stock speaker that I removed last night. As you can see, it appears to be a mid-range, but that's all I can tell. The replacements I have in mind are Infinity Reference 3032cfx (coaxial, 91db sensitivity, 85-21000 hz); and the Infinity Kappa Perfect 300m (midrange, 88db sensitivity/ 150-10000 hz). Links below.
I suppose it's reasonable to replace a stock midrange with an upgraded midrange like the Kappa. However, I'm wondering if the factory Alpine amplifier is powerful enough (506 watts/12 channel...that's all I know) and whether I'll lose out on frequency response? The reference have been mentioned in other forums, but I wonder if the added tweeter would throw the system's imaging out of whack? Apologies for the long-winded posting! Thanks for your patience.
PS - I'm upgrading the speakers is because I find the stock fairly dull and muddled for my tastes. I replaced the stock speakers in my old 2012 GC (alpine) with focal 6x9 component speakers. Because the focal's metal tweeters were too bright, I replaced those parts with Alpine tweeters. It was a significant improvement for my tastes. The 2020 GC has surround sound imaging so I figured a new center would also improve things a bit moving fwd. I have not plans to add a new amp or sub.
Infinity Reference REF-3032cfx Reference Series 3-1/2" 2-way car speakers at Crutchfield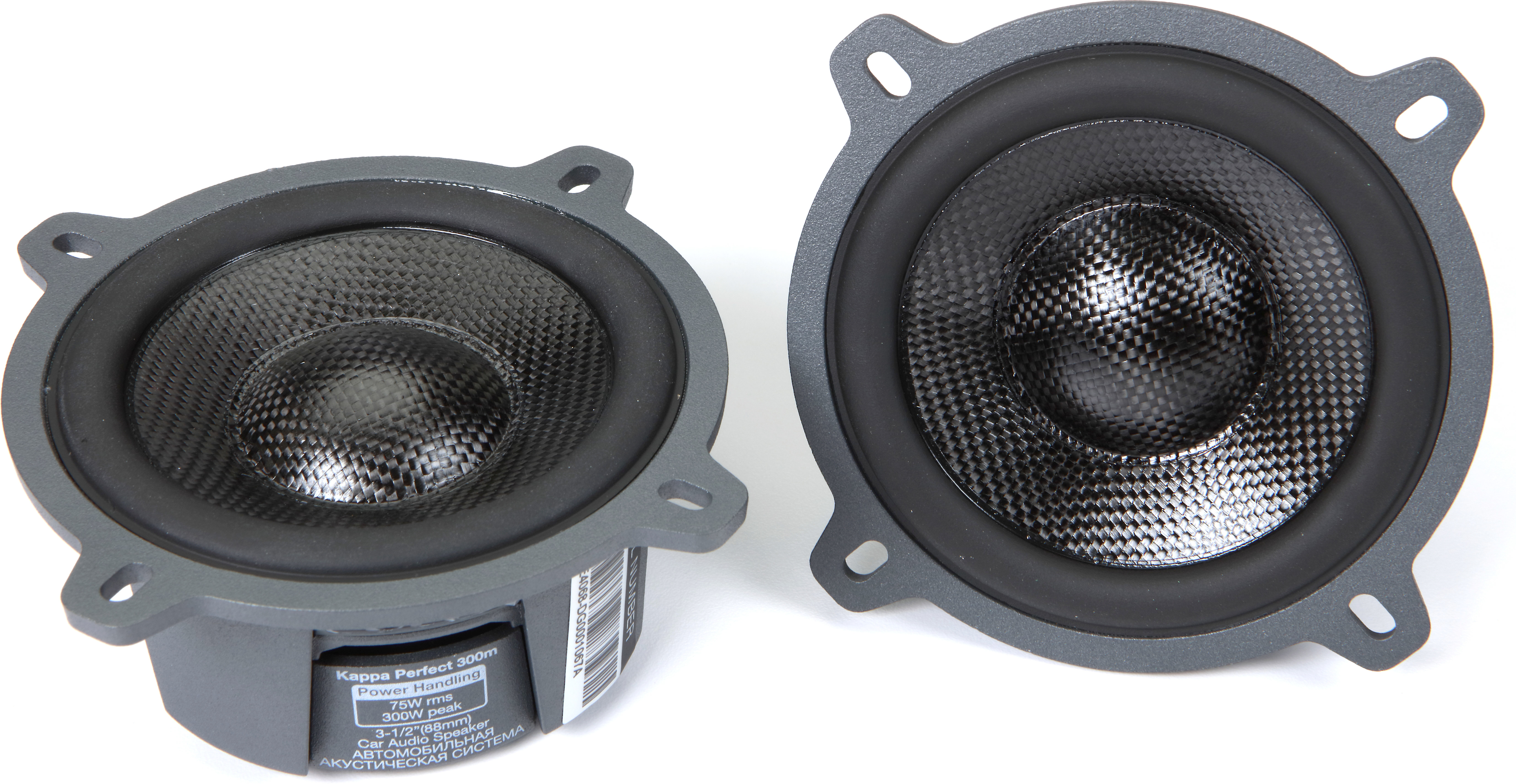 FREE 2-day Shipping: The Perfect companion Turn your Infinity Kappa Perfect 2-way component system into a 3-way system with the addition of these Kappa
www.crutchfield.com