Discussion Starter
·
#1
·
PLUS SAVE 10% STOREWIDE!! Sale goes live to the public tomorrow with additional kits and deals, but forums get first crack at the code. Stock up on your winter supplies to get your car ready for the season.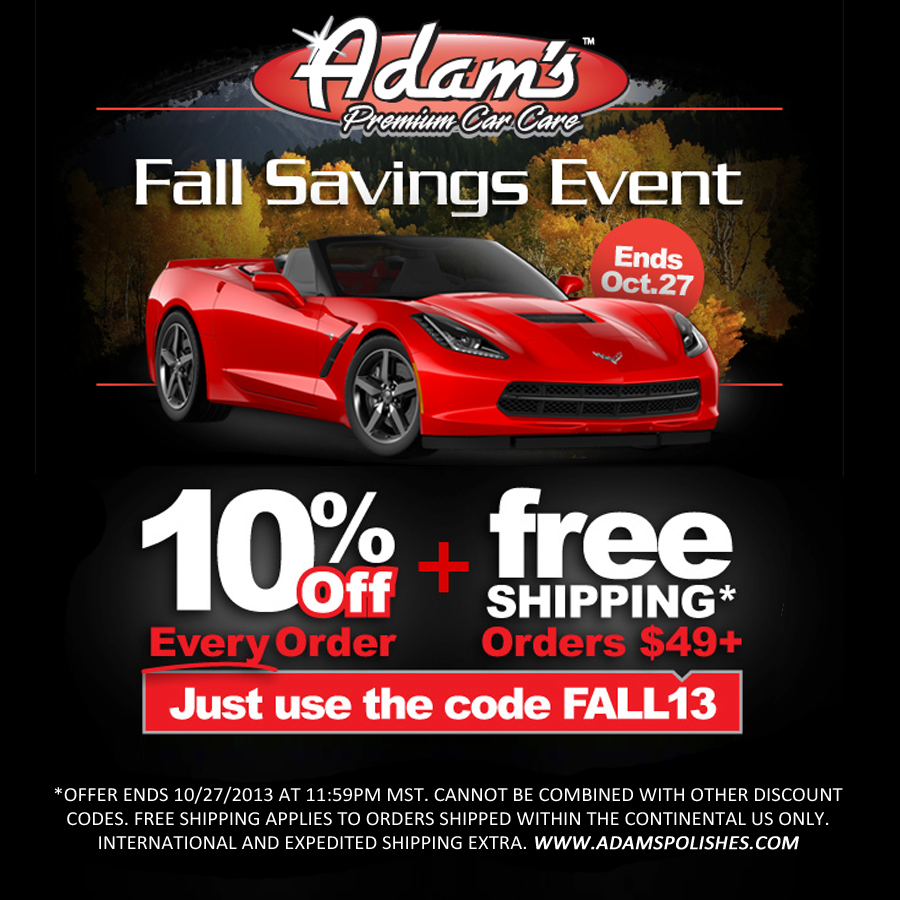 Fall for many parts of the US is a reminder that the cold winter weather isn't far away. That first little chill in the air, the beautiful autumn colors on the trees, and pumpkin flavored everything! Now is the perfect time to do your final prep for winter to make sure your daily driver stays protected for the season, or that show car of yours is ready to be stored until spring. Carving out a weekend to protect your investments is cheap insurance against damage as well as great therapy!
For your daily driver getting protection for all the exterior surfaces is paramount, a quick checklist of things to address is:
But what if your car gets stored in the winter? Well, that's no excuse to not prepare it for storage:
Put some protection down, before you put a cover on. A car cover is a great way to keep your car safe while its stored for the winter months, but even the best car covers have a potential to cause light swirls and scratches. Laying down a coat of paste wax, like Adam's Americana Premium Paste Wax, will give you an extra layer of protection while its under the cover.
Address those interior odors now and avoid a musty mess in spring. Spend some time to vacuum, clean, and dress your interior. Months of storage will mean stale air and any moisture or uncleaned surfaces will only make it worse. The odor neutralizing properties of Adam's Total Interior Detailer make it a great product for the final cleaning of the season.

Spending some time getting your car perfect before storage also means minimal effort come spring. After months of waiting to uncover your ride, there's nothing better than being able to jump in and take it for a spin right away.
As the saying goes - "an ounce of prevention is worth a pound of pain" and never is that more true than when it comes to prepping your car for winter. A small investment of time and effort now will pay off huge in the spring… its also means your car will look great for a few autumn themed pictures!
Check out some other customers fall themed pictures at Adamsforums.com or visit us on instagram and search the hashtag #falladams