Discussion Starter
·
#1
·
It finally came in yesterday and they were able to get the PDI and detail done so I could take delivery last night. This thing is absolutely awesome! The Hemi and 8 speed are a great combination and moves pretty good. It's not as fast as my SRT Charger that it replaced, but I have no complaints. Interior is top notch and the copper trim is not nearly as bad in person as they are in pics. I actually like the look better than silver. I got the UConnect registered online but haven't played with it too much. The shifter is a little weird, but I got used to it very quick and actually kind of like it. It only had 15 miles on it when I got to the dealer. I figured it would have much more than that since I was selected for the vigorous quality audit. Had about 50 miles on it after driving around last night.
Only quirk I had was with the Quadra-Lift. I was playing with it in my driveway and lifted it to ORII and it wouldn't come back down. I ended up having to drive around the block for it to lower. I'll play with it some more and see if it happens again. In all honesty, ORI and II will never get used, so it's not a big deal. The park mode and aero mode seemed to work fine.
My Oil Catch can goes on tonight and the Magnaflow exhaust will go on very soon. Here are some crappy cell phone pics. I'll post more soon.
The dealer texted me as soon as the truck got there. I was only a couple miles away so I stopped by and snapped a pic.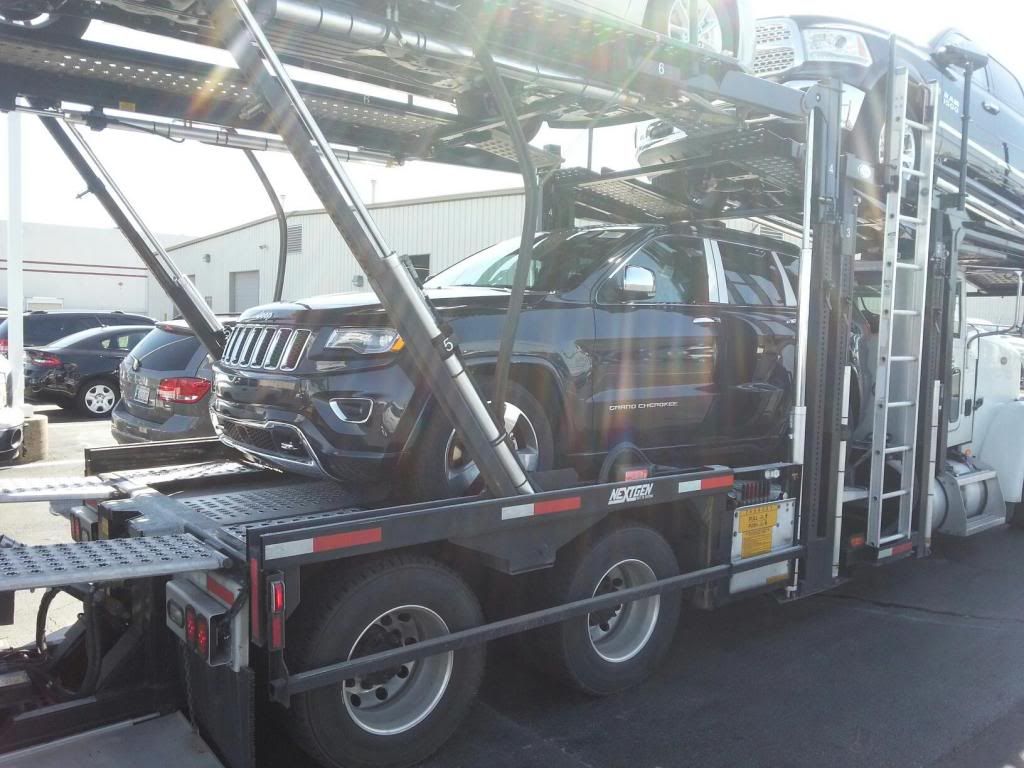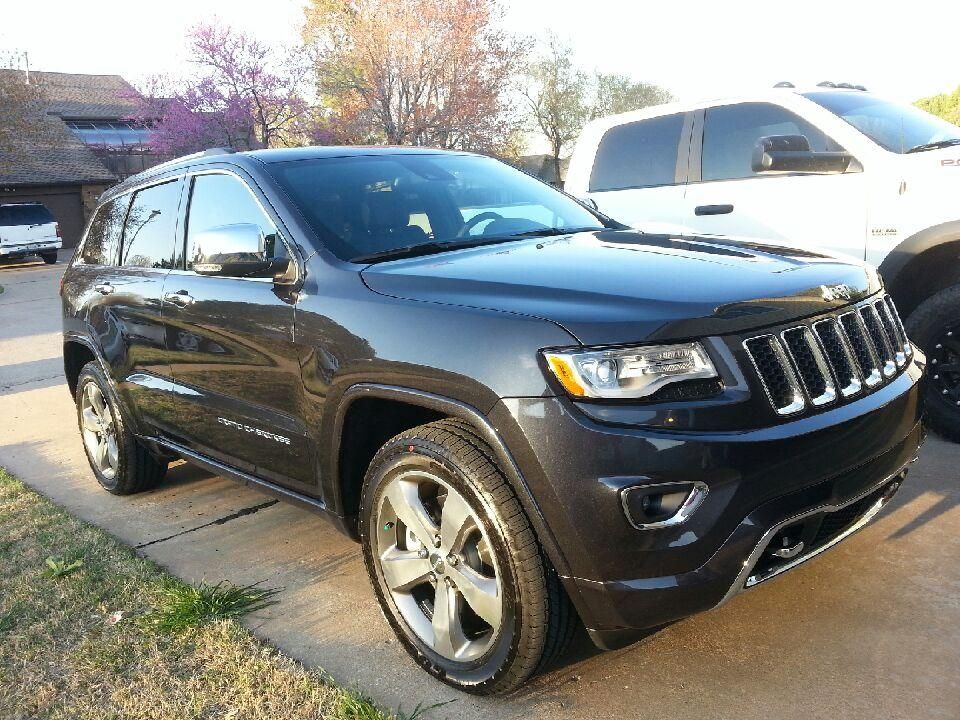 This is in Off Road II height.