Discussion Starter
·
#1
·
Well, work forced me to move from San Jose, CA to Dallas TX and I've discovered how unfriendly the roads are here to big rim, low profile, lowered cars. So when shopping for a daily, I wanted a Jeep again.
This time, I got a used 2005 WK 4x4 with the 5.7L and here she is: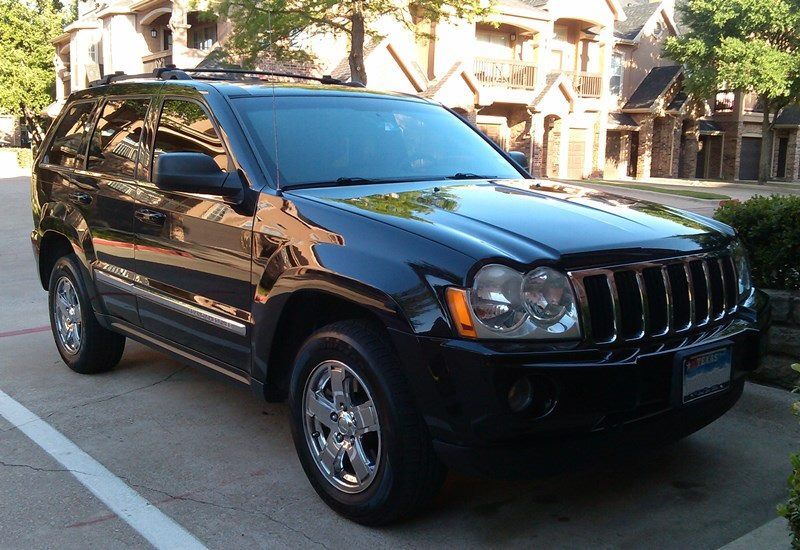 I'm leaning towards going for a slightly lifted, off road look since I already have the lowered, low profile style car. However, the lowered SRT8 does look great.... I would really appreciate all the input and suggestions :thumbsup:
- First, I hate the way these wheels & tires look. I hate the chrome and the set up just looks way too small in there with too much wheel gap. The important thing is I want to keep it comfortable since it's a daily driver that has to look professional enough to take people around once in a while.
- This Jeep is massive and feels like it doesn't want to stop. I'm looking into some big brake kits, but haven't had any luck finding one from stoptech, baer, etc.
- The Jeep also feels incredibly wobbly so I want to keep the ride as comfortable as possible, but I need to improve the handling on her big time. I started looking at everything like SRT springs with Bilstiens, air ride kits, and coilovers. Haven't really found much that's made specifically for my application, so I don't know which way I'm going with this yet and need to keep looking around.
- When I turn on the HVAC, the inside starts to smell like exhaust fumes, so I need to figure out what's causing that issue.
- I seem to have the hemi tick that I've seen mentioned a lot on here, so I need to look into that.
- The 6 disc in dash doesn't work, the nav joystick is broken, and the nav disc is missing, so I'm just looking for a double-din to replace the whole thing.
- The last 2 days, the wipers would cycle once when I start the engine and once when I shut down. I read a lot about possibly faulty switch, faulty sensor, etc. so I need to look into this. However, it didn't do it this morning, so maybe it's not a big deal.
- The ebrake handle pulls so far up I'm almost into the back seat! I read there's no adjusting it and that if this is the issue, the parking brake just needs to be replaced, so I'll be working on that.
- The Jeep has really dark tint and at night, backing out of parking spaces and stuff, I might as well be blindfolded. I'm not sure if the auto-tint rear view is the issue, but when I turn it off, it doesn't seem to make a difference. Also, is there a way to set it so it defaults to OFF rather than auto?
- Passenger window is really slow, so I probably need to replace the regulator.
- The dash constantly reads that the spare tire is low, but I think it's just the TPMS since the air is fine. I don't really care, but I just wish I could get the dash to stay on what I leave it on, like the direction screen or the miles left til empty.
Anyway, I really just wanted to make my to do list, but I appreciate anyone's feedback and input! Have a great weekend everyone.