Discussion Starter
·
#1
·
So first the few obvious questions:
1) MORE CHROME!?
Yes, more chrome. I like the chrome running boards.
2) Why not just buy the chrome Mopar boards?
There's no fundamental difference between the chrome boards and the black boards, just an appearance coating, and this is way cheaper than buying another set of $500 boards.
So first off, this RVinyl Chrome wrap doesn't work like normal vinyl. You don't want to use heat on this stuff, or it ends up like this.
So basically, this is what you'll start with when open the box.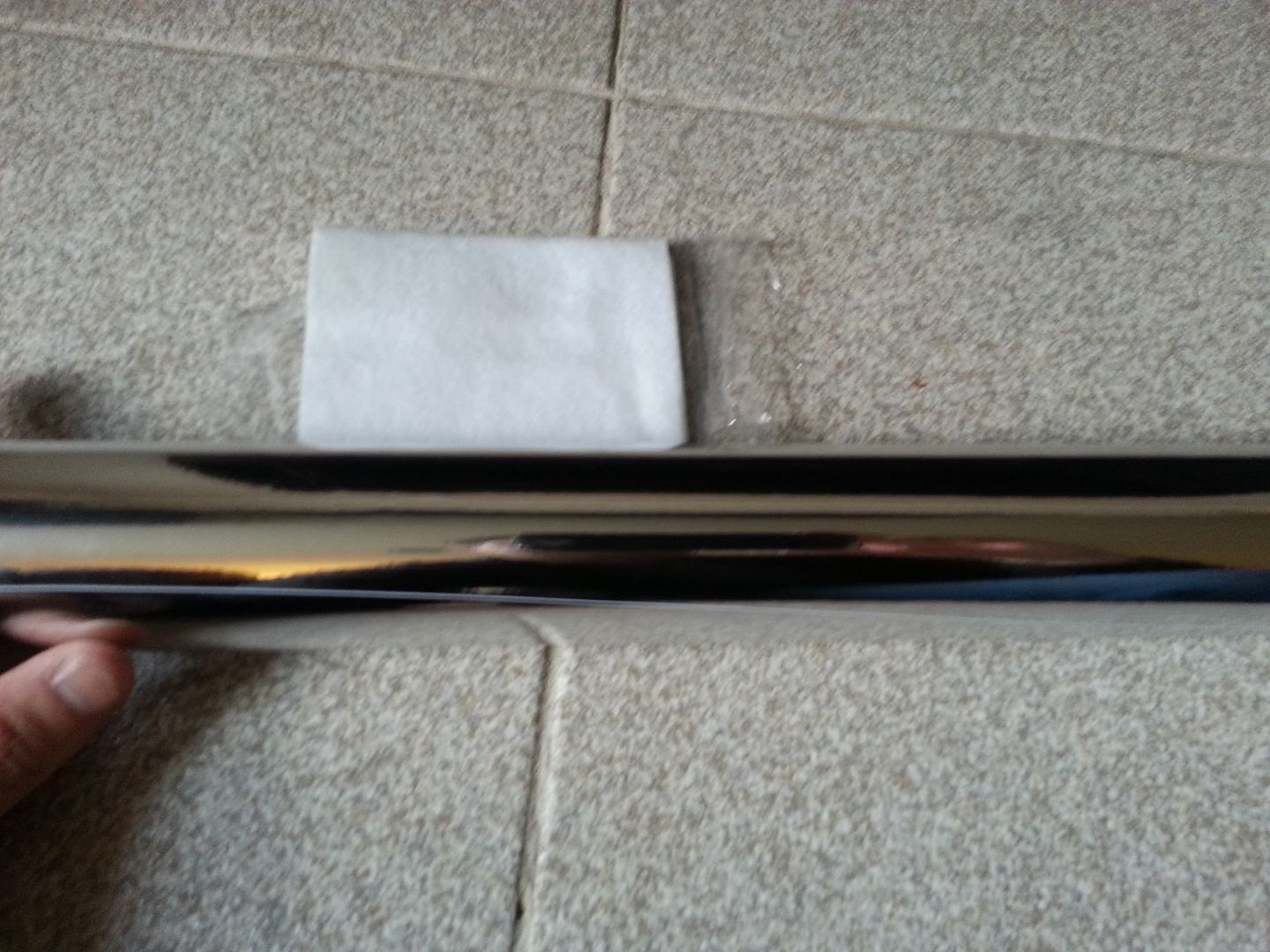 To do this, you'll want to order the 24"x72" piece. Then cut it in half (hot dog style for those of you who capped out in artistic ability at Kindergarten like myself). This stuff is quite reflective. It looks great.
So the first thing we need to do is remove the boards. There's 3x 10mm bolts that hold them to the brackets. The plastic step pads are held on by 2 and 3 Phillips head screws.
Next we need to clean the heck out of these, because they're dirty.
So clean it off with soap and water really well. You'll be amazed how dirty these things are.
Time to actually put it on. Start by lining up your starting edge near the hole for the mounting brackets. This lets us hide the transition line. Get the whole thing lined up, and start wrapping around.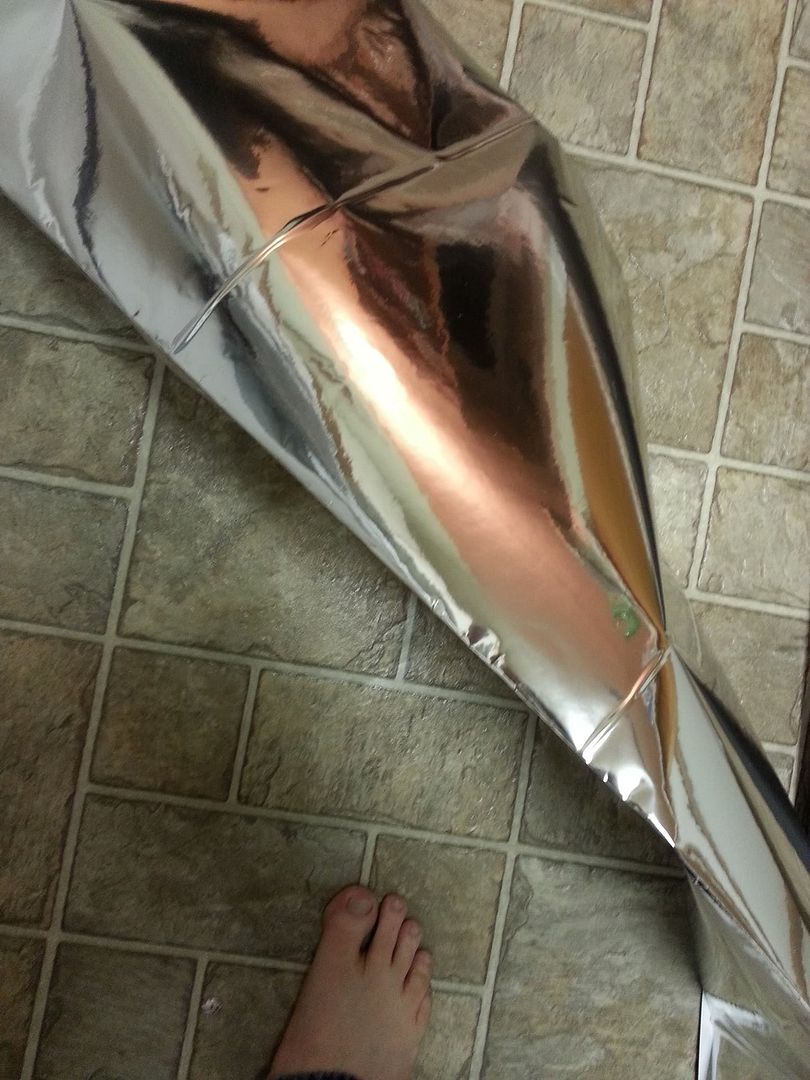 Using the low friction squeegee is CRITICAL. Chrome vinyl will show scratches very easily, so make sure you use it. If you don't have it, a piece of felt may work. Continue wrapping your way around the board.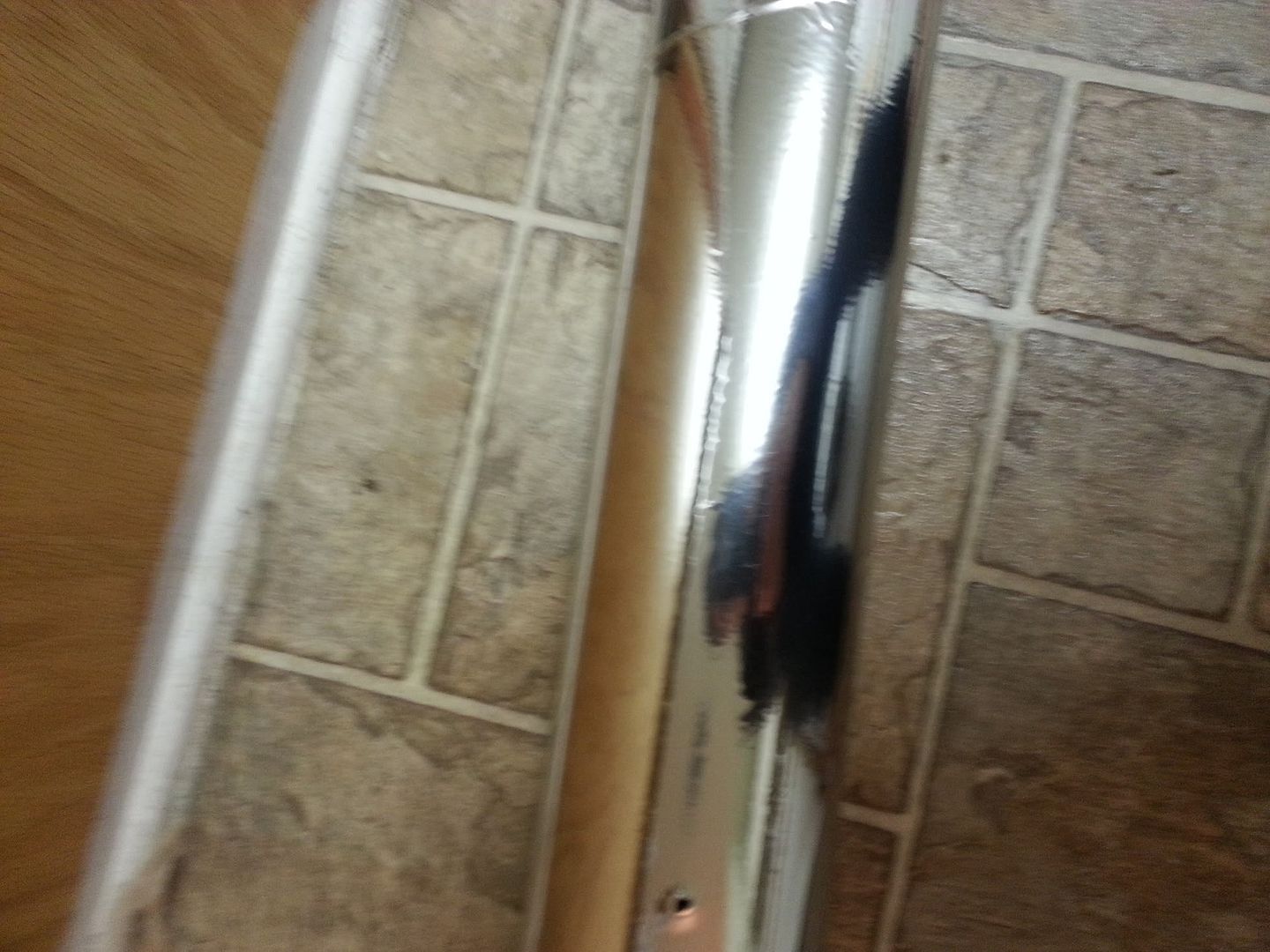 Once you've wrapped around the board, you can re-attach the hardware pieces. Since you've got them off, it's not a bad idea to give them a good cleaning and use some sort of protectant on them (I used Turtle Wax F21 - this stuff works great but makes it very slippery, so make sure you give it a bit of time before you intend to step on them).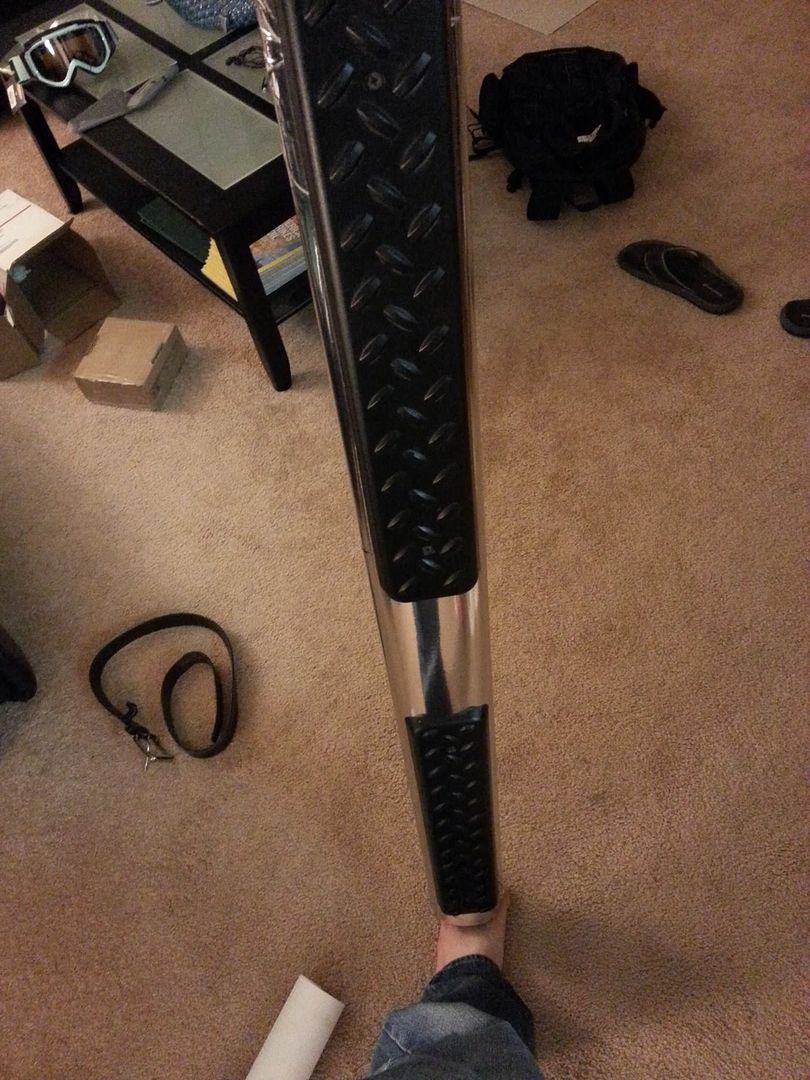 You can see in that picture an area where I jacked it up. This film supposedly has air release and should fix that. We shall see in the morning.
I put it back on the Jeep just to see how I liked the look. I do like the chrome, and the vinyl looks great for chrome. However, I didn't do very good job with it, and so it didn't turn out as well as it could have. I have no doubt a professional with this film could make these look flawless, and fantastic, but the RVinyl chrome is somewhat difficult to work with.
Overall, the product is good, with awesome looks - it looks as good as a lot of OEM "chrome". But it's hard to work with, so unless you are pretty skilled with it, I'd limit it to smaller areas. And don't try to use heat on it.