As a follow-up to my recent thread asking about airing-down for "Jeeping" on the beach, I'll say we had a great time last week while on vacation in Kure Beach NC adding that activity to our itinerary.
Wednesday morning, we drove a couple miles south from our rented duplex and bought a beach pass for the magnificent Fort Fischer park. After squatting on the hot pavement to let a whole bunch of air out of my tires
we headed out into "sand land". It was an interesting experience, but my Summit negotiated things well in "Sand" mode. There were places where things were pretty bouncy (the teens enjoyed that for sure
) but otherwise it was smooth sailing. The Jeep did work pretty hard for the couple hours of actual driving in the loose and deep sand...temps were up for sure. And it was sucking fuel like it was enjoying a really good milk shake.
At any rate, here are some nice photos of my largely-a-highway-monster playing on the beach and getting a nice "tan"...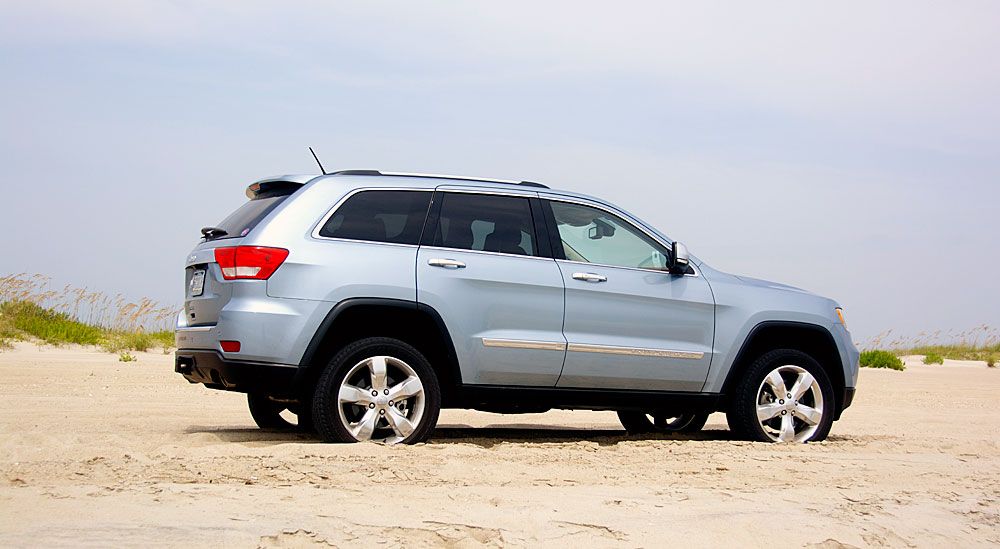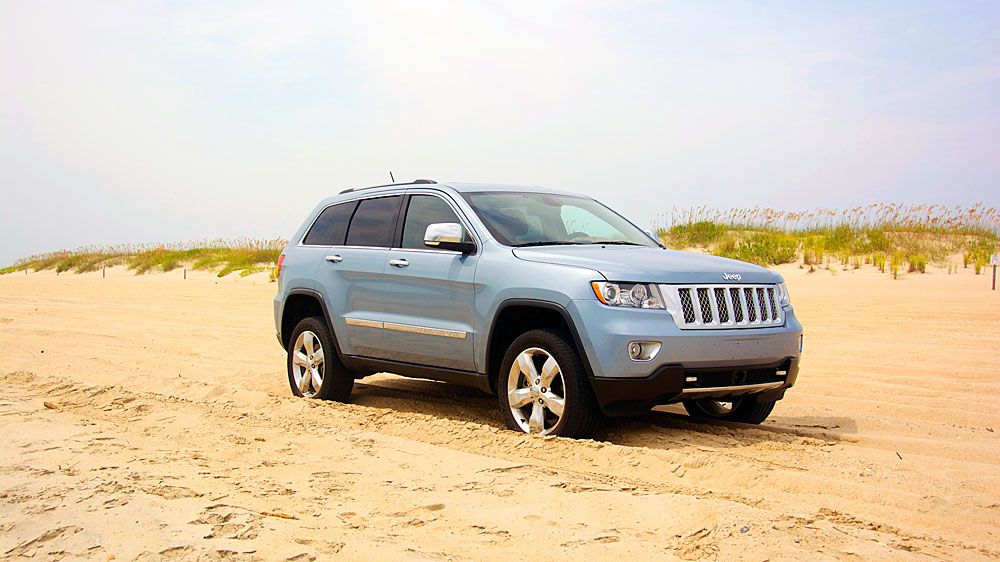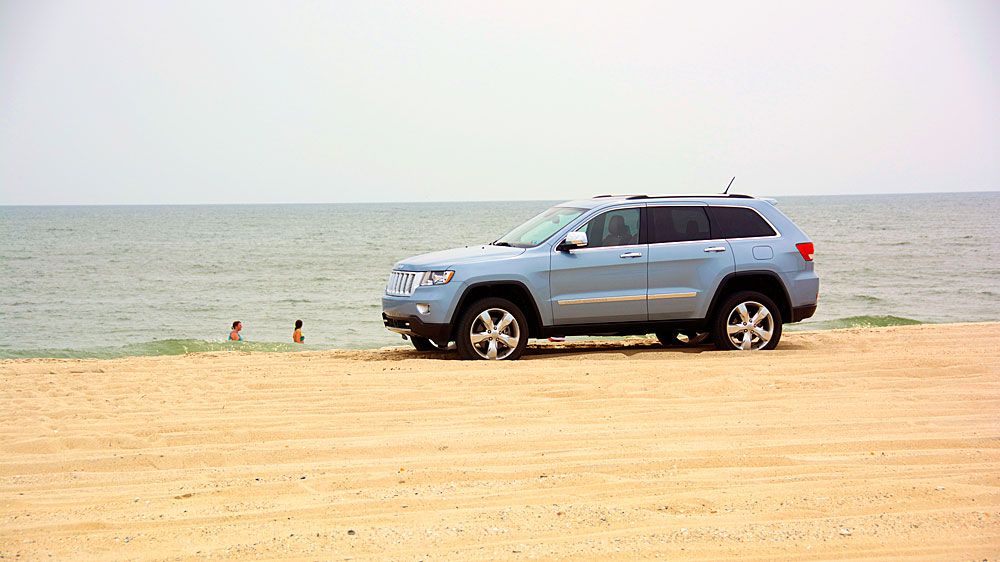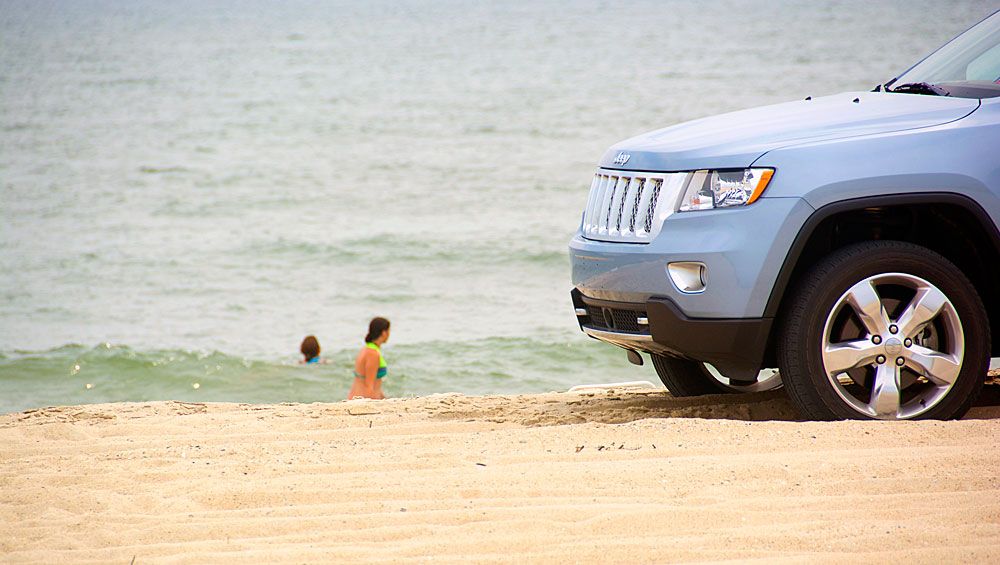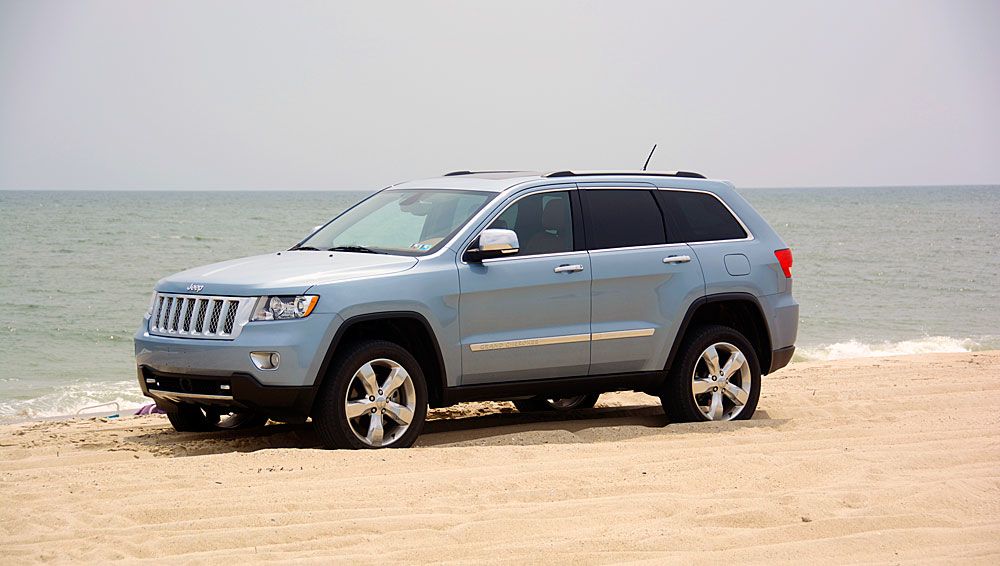 This dude came flying by where we were enjoying the sand and surf...
The first and likely last time my Summit will actually spend a night inside of a garage. LOL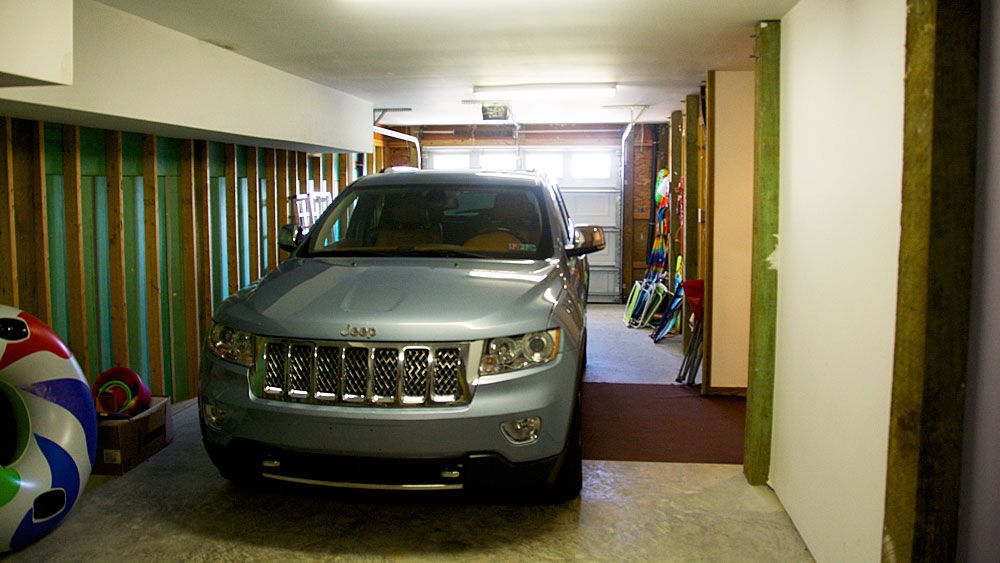 The traveling rig...we felt that things were way too crammed on the way down, so we stopped at a Northern Tool store in Hampton VA and bought a hitch-mounted carrier (assembled in a hotel parking lot...) and at Lowes for a bin to put all the beach stuff, etc., in for the remainder of the trip. It worked out well and is a nice accessory to have when the utility trailer is too big for a small shopping excursion.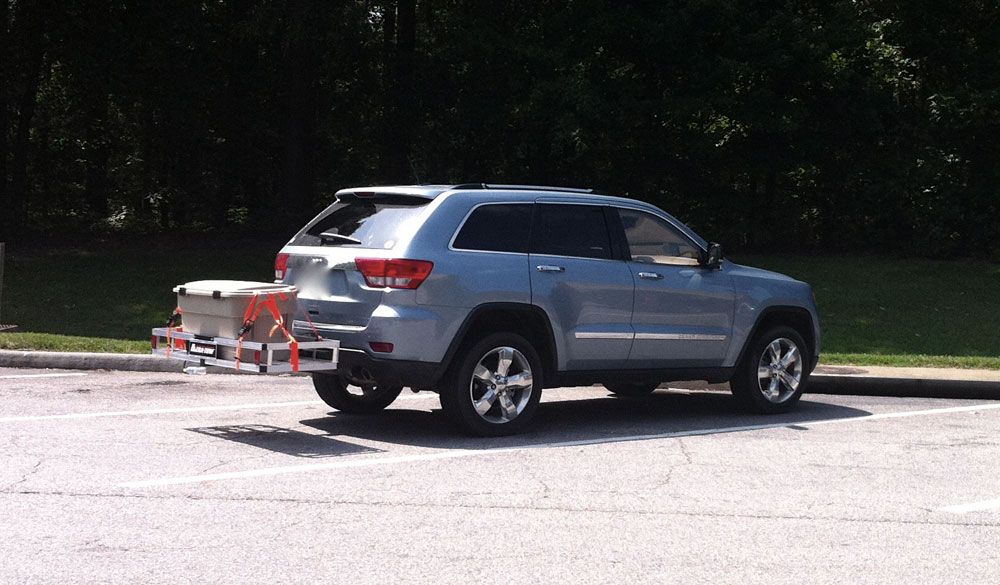 Oh...22mpg for the trip, despite the fuel economy heading into the toilet while on the beach. I can live with that, considering there were four adult sized people and "stuff" along for the ride.