I didn't take that many photos, so if any questions just ask.
Tools
Phillips head driver
Small flat blade driver
10mm Socket wrench
68212884AA is the part I ordered.
Open the lid and pull the black plastic piece on the back up (it comes off easily) remove the 3 screws holding the arm rest on, the two screws on the back of transmission release (thing with orange strap on it) and two screws on either side of transmission release.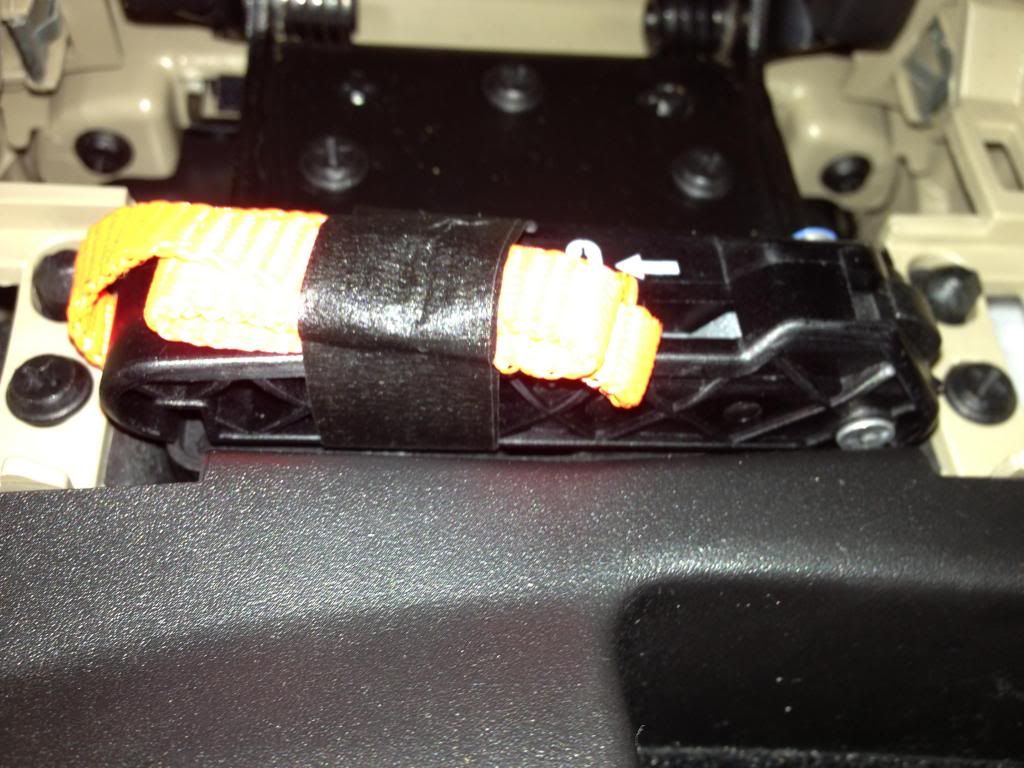 Open the usb port/sd card cubby in the front then carefully lift the trim panel surrounding the gear shifter. I started on the sides till I could get my fingers under the back. The panel will not raise that high as the gear shifter surround prevents it. There is a little bit of left/right movement which will be enough to get the rest of the screws.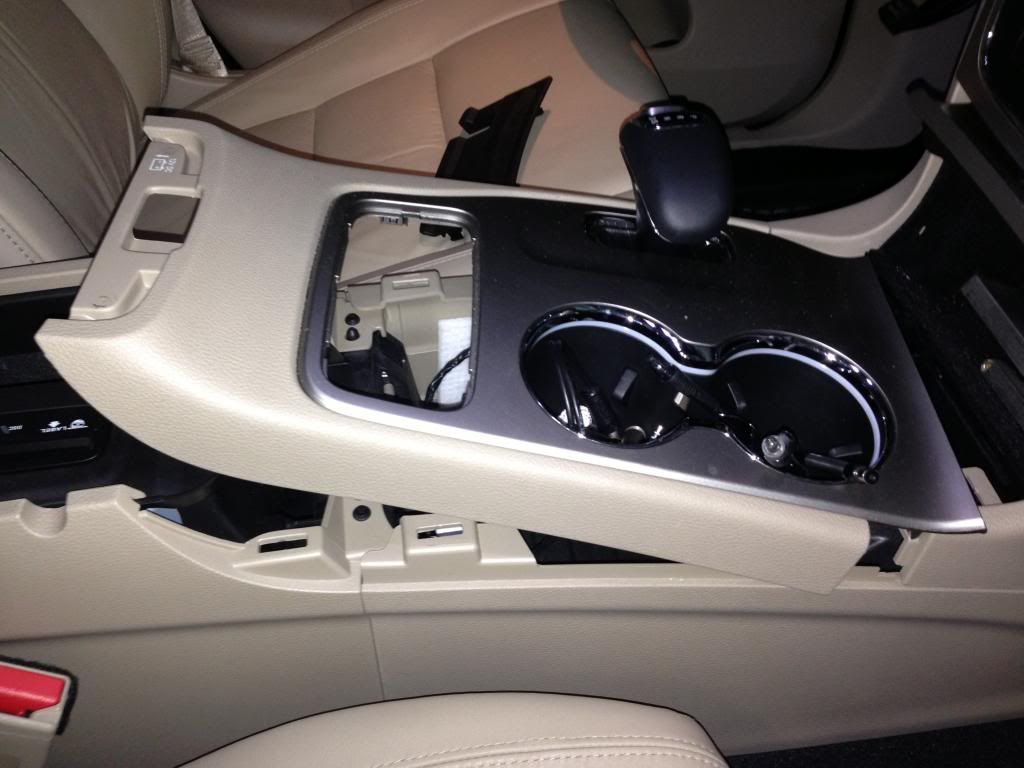 I only have 2wd so no control panel and was able to lift out the coin holder, it made it easier to get to two of the screws but may be doable if left in.
There are then two screws holding the left/right trim panels on and two screws holding the front of the bin down.
Move both front seats all the way forward and with a small screw driver remove one cover on either side exposing a 10mm bolt.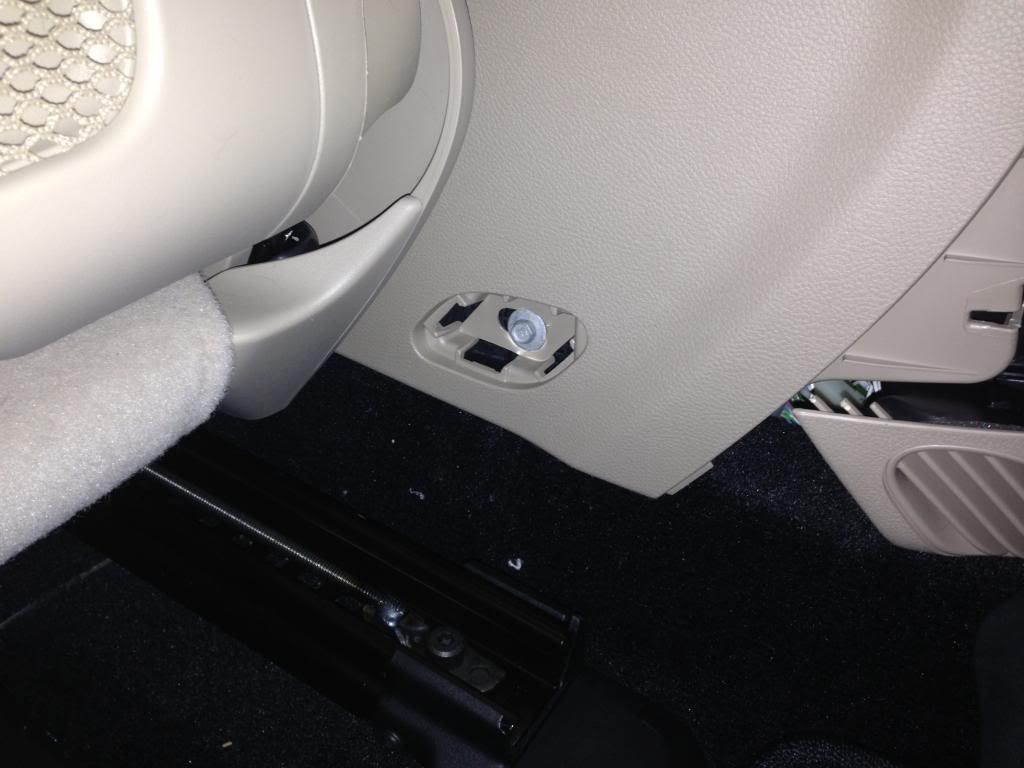 Pull the rear panel with usb power a/c vents back, wires are short so it will not go that far. Just enough to release it from the side panels.
Undo both bolts, the side panels should now lift straight up exposing two screws on either side of the bin holding it down.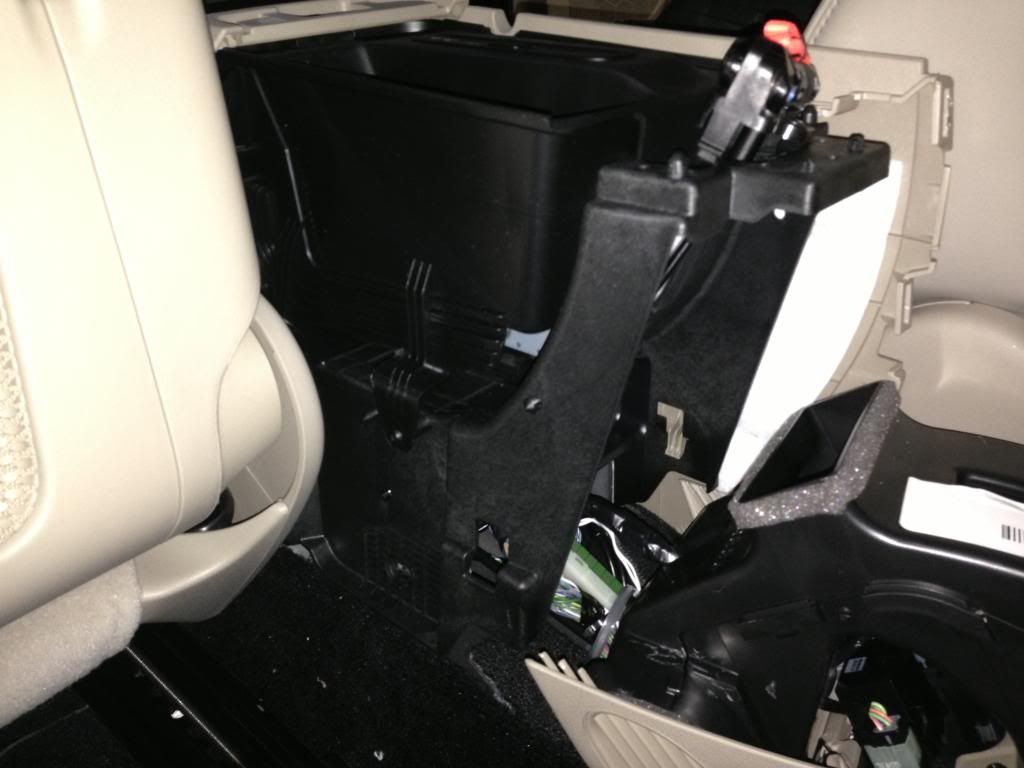 With the seats still back remove the exposed screws.
Move the seat back and down to get the screws on the side holding the bin down.
The bin should now be free.
Pull up on the transmission release and undo the clip holding the cable to the side (sorry no photo)
With the out of the way the bin will come out, remove the connectors for the 12v socket and the CD player.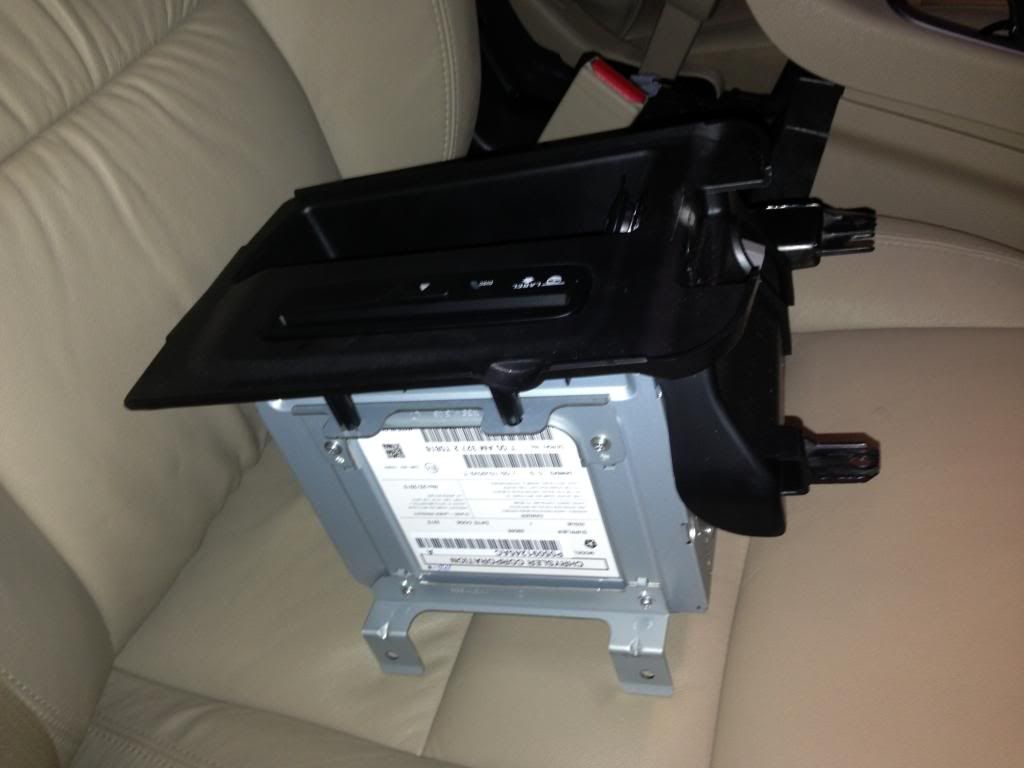 Install the new bin hooking up the 12v connection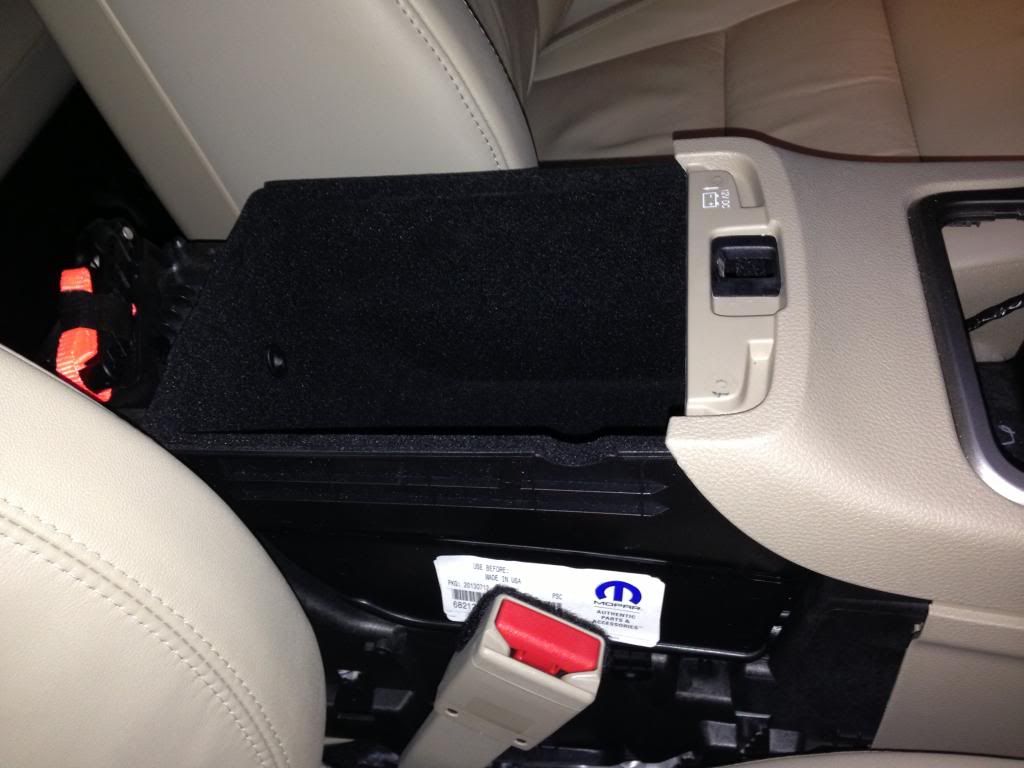 And reverse instructions to re install.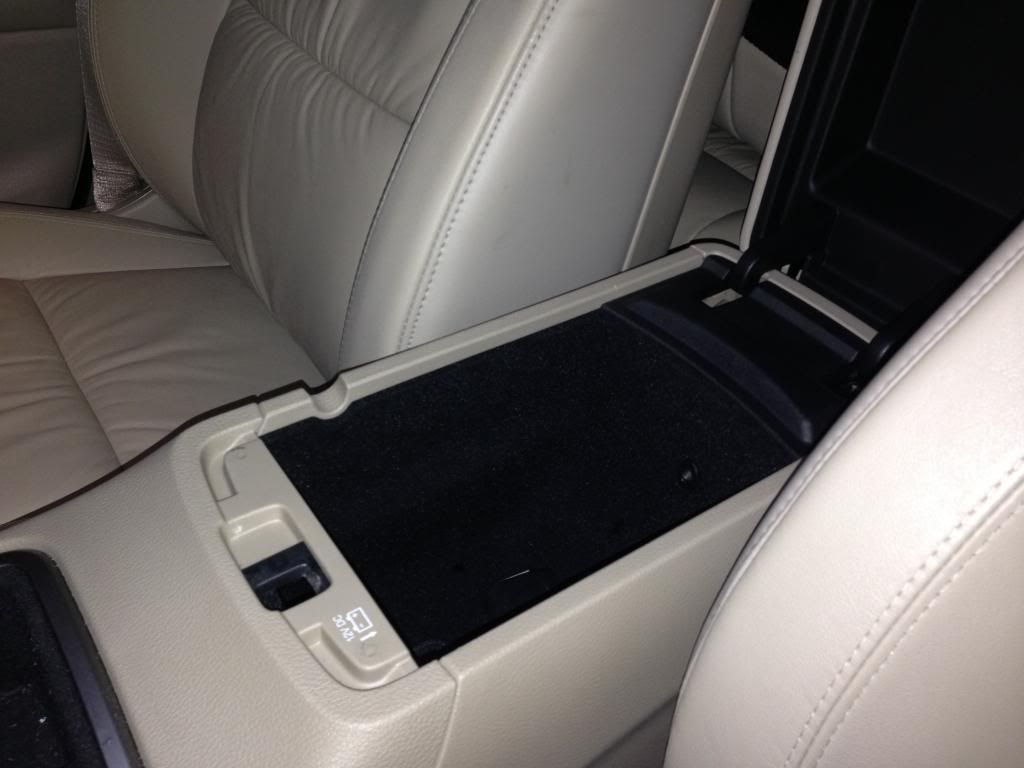 You will have two screws left over as the big bin only has 1 screw on either side of it.
There is a led light in the new bin and it comes with a micro switch, but I couldn't figure out where to install it. So for now I did not hook up the light.