Discussion Starter
•
#1
•
Jason,
I'm electrical stupid as we all know.
1. I added some halos and i needed a switch. Please review my work and let me know if i need to add a relay or something......
2. I need to find some type of 'bulkhead' connector so i can run the halo wires out of the headlight housing without any chance of leaks... it has to have 4 terminals or wires too...... i checked the usual places but couldnt find anything cheaper than like 40 bux. waterproof too.
3. I bought a metri-pak 150 assortment on eBay and a crimper. I have used quite a few already and need some refills. where is a good place to get some replacements for that stuff?
Here is the pic of my wiring attempt::::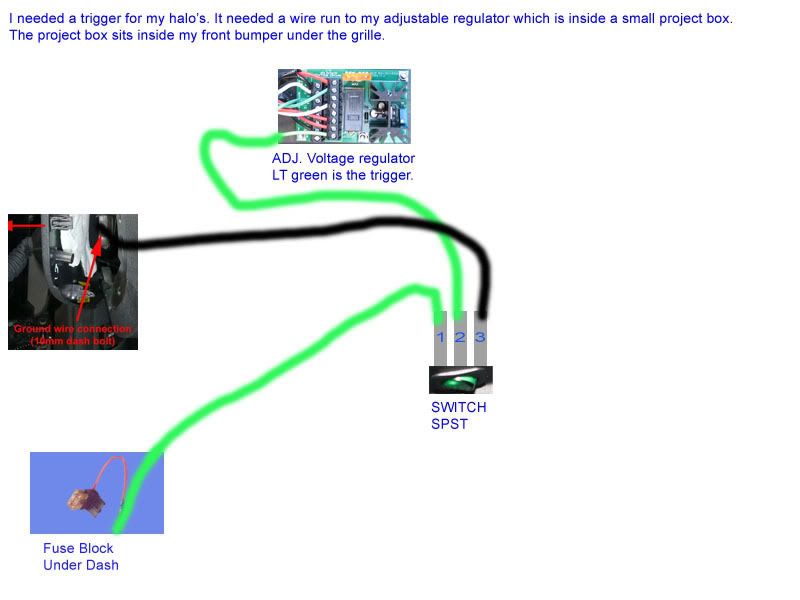 Thanks for all the help bro. If you want to take any of it to PM, please feel free.
Merry Christmas!
Rob