Discussion Starter
•
#1
•
Yo yo...My names Ryan Im from Manhasset, LI...I used to be a frequent poster on the red site but its gotten a little ridiculous over there and in the summer months I like being outside instead of inside but still come on from time to time to post...ANYWAYS...I have a Silver 2006 Jeep Grand Cherokee SRT8 with a handful of mods...my best time down the track is 13.1 sec, and that was before tune/exhaust...anyways...enjoy the desctiption and pics and WHAT UP TO MY RED SITE AND MMF BROTHERS!!
Performance
: Bwoody 3.5" Intake, Bwoody Intake manifold spacers, Jet 180* Thermostat, Diablosport tuner w/93 Octane Canned tune, Dynomax muffler w/intenal x-pipe and res-delete, and Disc Italia rotors w/Rotex Gold Brake Pads...
Visual: Low-Beam HID's (not sure on temp), Yellow Xenon bulbs, Hyper-White Back-up LED bulbs, Rear fogs wired as brakes/blinkers, White LED/Amber alternating front turn signals, shorty flat-top stubby antenna, front tints to match backs, cardata.com rear spoiler, White LED interior kit, SRT Emblem in lower grill, Jeep logos debadged, weathertech floor liners, and Air-Horn...
And now some pics...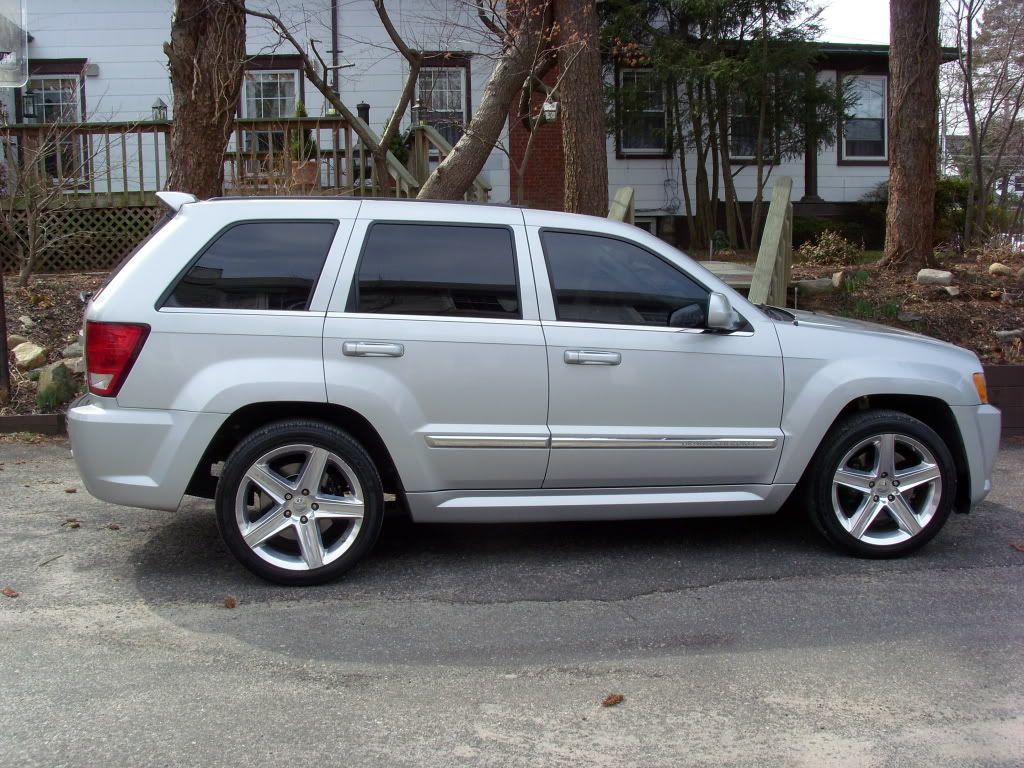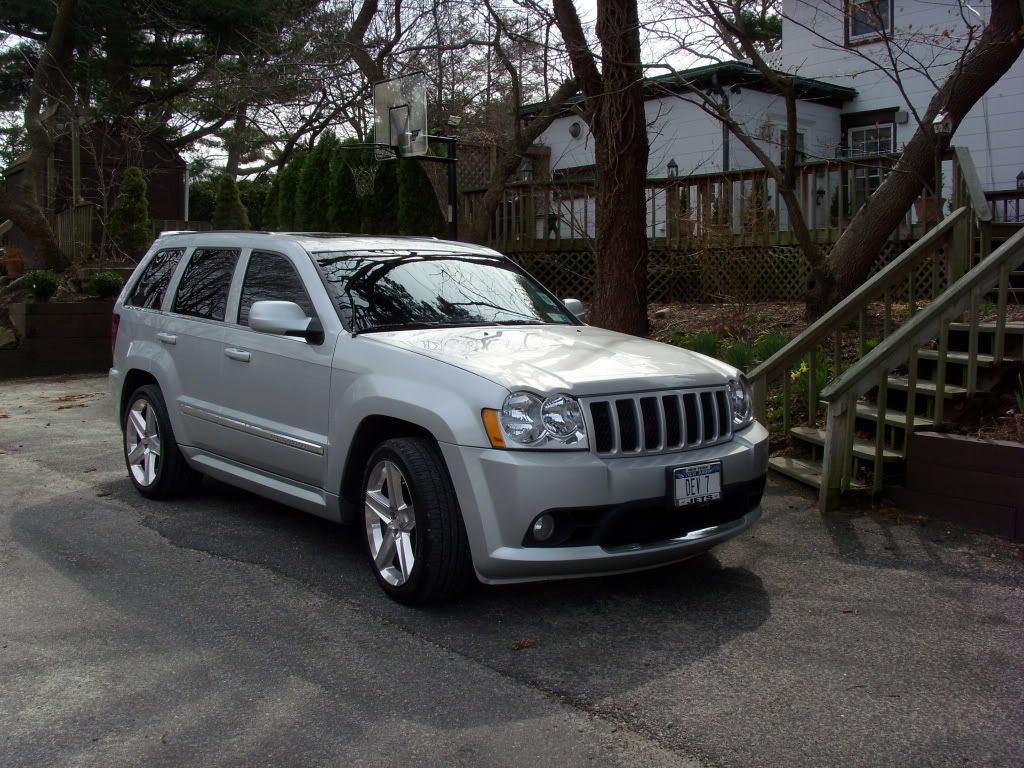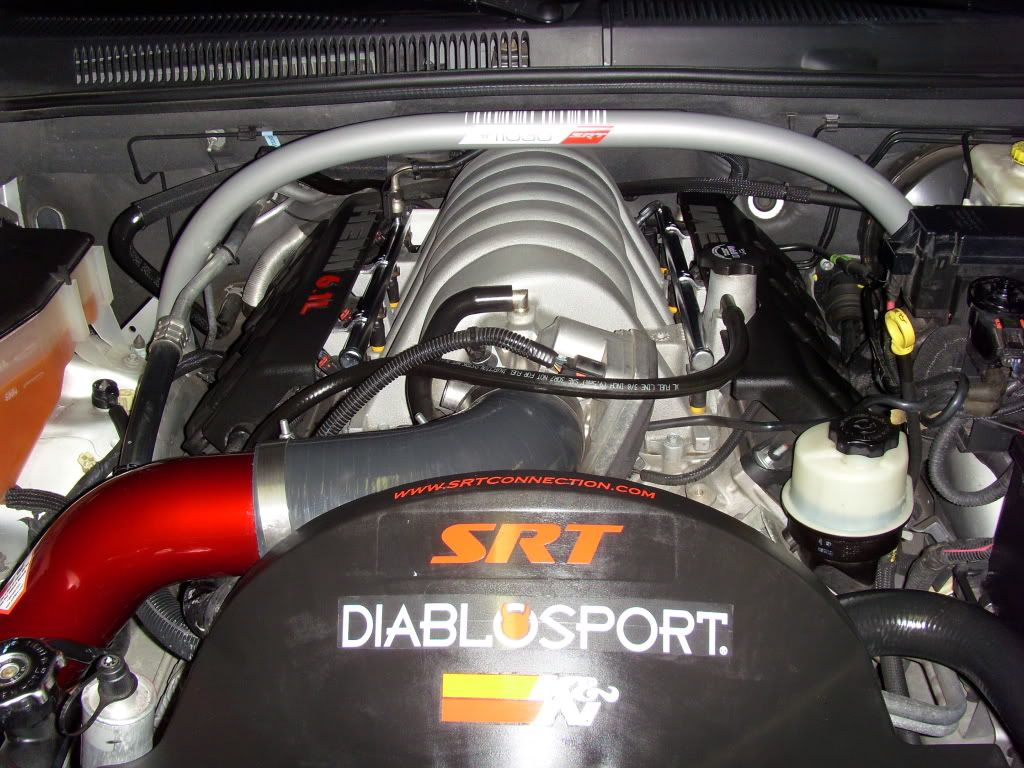 Thanks for viewing!!