Just picked up my new 2020 North Edition from halfway across the country...up to 1700 miles now! Loved it on the drive home. Absoltuely everything I wanted, down to the color. Very happy I picked this up instead of ordering a 2021 Laredo. Here it is parked next to my 2007 WK which will sadly end up in carmax's hands in a few weeks.
1. Does the cluster display for navigation not display the correct 'distance' for anyone else? Mine shows random numbers "345 miles" or "2323 feet" instead of "300 feet" or "1/2 mile". The distance is correct on the main nav screen. Also how do you update the uconnect maps? Is this possible - I found a page in the settings that had the nav number and mentioned something about usb stick.
2. Am I missing a trim strip/seal on the passenger side of the hood above the headlight?
Anyone know the part number? I really hate the local Jeep dealer, we have a local Dodge/Ram dealer I could swing by and see if they would order - but not sure if I have to wait for a service appointment...
EDIT: Quick googling only shows Hood seal, left. I presume it has something to do with the intake on that side.
Hood - Exterior Trim by Jeep OE. From an Authorized Dealer.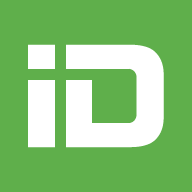 www.carid.com
3. Tiniest paint blemish / bubble on the driver side rear door. Didn't notice before taking delivery (not that it would have mattered - I was leaving that day). This shouldn't affect anything long term with the paint correct? It is a firm slightly discolored bubble but appears to have the red paint and clearcoat over it. There is no associated scratch - just looks that way. I will probably just leave it - it doesn't bother me.
4. The dealer must have marked the vehicle with two sharpie dots on the corners of driver headlight. Anything worth trying to get the marks off? It doesn't bother me at at all - As with the paint blemish, I'm sure I'll just leave it - don't want to ruin the finish of the plastic.
Thanks in advance. After years of watching the WK2 forum I have finally ended up with one!